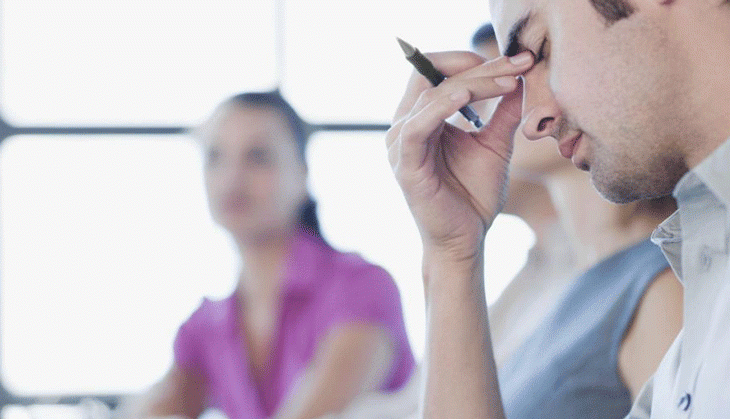 The female students appearing in Paramedical exam sleeves were snipped off by the invigilators at the exam centre in Bihar's Muzaffarnagar district. Their sleeves were cut-off in a public view under the guise of a disciplinary measure. The incident took place on Saturday, May 12, during the nursing entrance exam conducted by Bihar Combined Entrance Competitive Examination Board (BCECEB).
The incident came into limelight after the footage of the students went viral on social media and was shown on several regional and national news channels. The incident triggered out massive outrages by students and parents over the matter. Following the uproar, the district magistrate set up a two-member team to probe into the matter, Press Trust of India reported.
"The footage showed that the staff members of the examination centre at a public school were cutting off the sleeves of candidates with scissors and blades," District Education Officer Lalan Prasad Singh was quoted as saying by PTI. The sleeves of the female candidate were cut as they were not adhering to the norms, he added.
The invigilators justified the decision by saying that the disciplinary measure was to ensure that the students did not indulge in any malpractice. The female examinees, however, claimed that they were unaware of such rules during the exam, DNA reported.
The school, where the exam was held, has been blacklisted and it would no longer be entrusted with the duty of holding exams in the future. The official who served as exam superintendent has also been debarred for life," Singh added.
"The intention of the exercise was not questionable and care was taken to involve only female staff, but the problem was that the candidates were made to resize the sleeves in full public view," the DEO said.
Well, apart from paramedical examinations, competitive exams for courses in medical, engineering and agriculture streams are also conducted by the BCECEB across the state.
Watch the video here:
Also read: AMU Jinnah portrait row: AMU should rename after 'Jat king' Mahendra Pratap demands Haryana minister Captain Abhimanyu