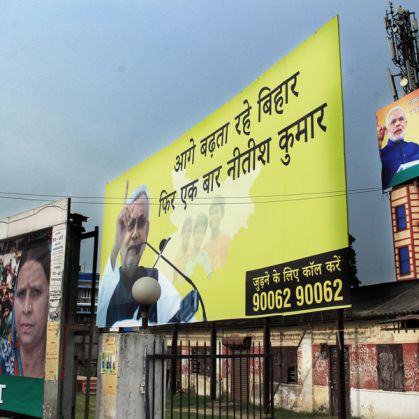 Election Commission of India is likely to announce Bihar poll dates today i.e Tuesday. According to Mail Today, polls for the 243 assembly seats will be held in five phases and that the poll exercise will conclude before Diwali.
The final meeting regarding the poll schedule will be held today at the Chief Election Commission office. The Mail Today report suggests that the election might begin before Dussehra, during the second week of October and will be wrapped up before Diwali. The term of the current Assembly ends on 29 November and the new House should be in place before that.
The total number of polling stations in Bihar has risen to over 63,000, around 3000 more than the ones during the previous polls. The elections commission has also taken care to weed out duplicate entries from electoral rolls. Four teams of auditors have been sent to Bihar for this purpose.