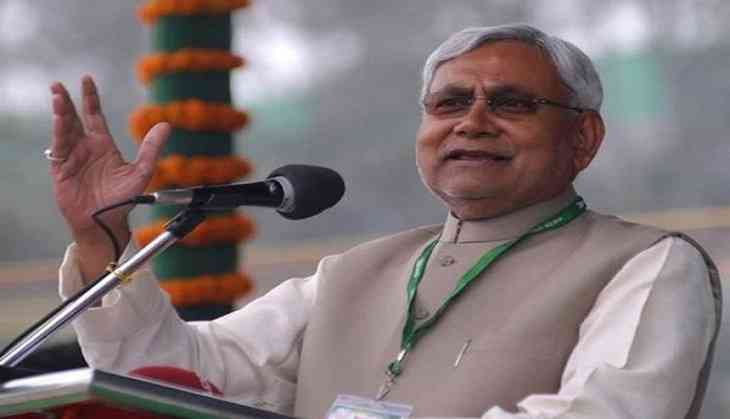 Bihar Chief Minister Nitish Kumar extended his good wishes to Ram Nath Kovind for winning the presidential polls.
The Bihar Chief Minister congratulated Kovind for his victory over phone.
Opposition presidential nominee Meira Kumar also wished on his election as the 14th President of India and said that her fight for ideology doesn't end here.
"I want to congratulate Ram Nath Kovind on his election as the President of India. I extend my good wishes to him as it has fallen upon him to uphold the Constitution of India in letter and spirit in this most challenging time," Kumar told media.
Kovind obtained 65.65 percent of votes from the electoral college, while his opponent, Kumar secured 34.35 percent.
Kovind secured 2930 votes with a value of 7,02,044. Meira Kumar got 1,844 votes with the value of 3,67,314, said Anoop Mishra, the returning officer for the presidential election 2017.
Prime Minister Narendra Modi also congratulated Kovind for winning the Presidential elections and becoming the 14th President of India.
Prime Minister Modi took to his Twitter to express his happiness over Ram Nath's victory.
"Congratulations to Shri Ram Nath Kovind Ji on being elected the President of India! Best wishes for a fruitful & inspiring tenure," the Prime Minister tweeted.
"Gladdened by the extensive support for Shri Ram Nath Kovind Ji among MPs & across various states. I thank members of the electoral college," he added.
The Prime Minister also praised Kovind's opponent in election and Opposition's candidate Meira Kumar for her campaign. He said her campaign was in spirit of the democratic ethos and values.
Bharatiya Janata Party (BJP) chief Amit Shah also congratulated Kovind for the victory.
"Congratulations to Shri Ram Nath Kovind ji for emphatic victory in the 2017 Presidential elections. His victory is truly historic," he tweeted.
-ANI