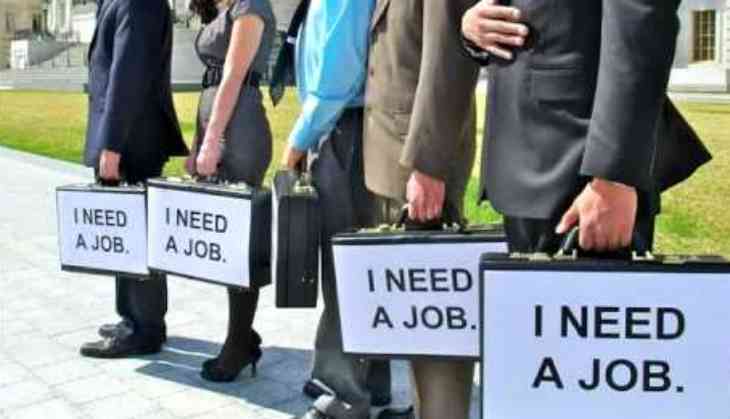 As the government tried to withhold the National Statistical Commission's data over jobs, the report has been published in Business Standard today where the unemployment rate has been at 4 decades high.
The unemployment is at high of 6.1% during the 2017-18 post demonetization era and has stirred controversy as the government is sitting over it and fudging other data points as well.
The National Sample Survey Office has conducted a nation wide survey where the report was ready in December last year but the government had no intention to release it ahead of the Lok Sabha elections of 2019.
The two National Statistical Commission members, including the chairman, who had quit over the allegations of government with-helding the report had made front page headlines in the newspapers and newsrooms after which the government intervened and had interacted with the two members.
The report which has still not been made public, states that post demonetization, India suffered a blow in its employment rate and has been at 6.1% while comparing it with the UPA era, in 2011-12, the unemployment rate stood at 2.2%
The unemployment rate was much higher in urban areas with 7.8% rather than rural areas of 5.3%
Although, as per a report published by the Center for Monitoring Indian Economy, around 11 million people lost their jobs in 2018 and the BJP government remained mum over it.
As the 2019 elections are approaching, PM Modi has been gheraoed by the Opposition and the youths of the country demanding jobs, but the government has been mending its ways over it.
Also read: Budget 2019: BJP govt confuses nation over 'interim budget' ahead of session, Piyush Goyal