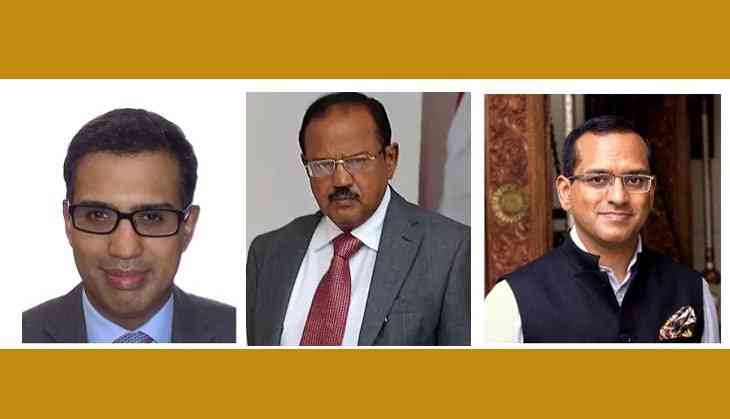 Trade documents accessed by The Caravan from the United Kingdom, United States of America, Singapore and Cayman Islands shows that Vivek Doval, the youngest son of National Security Adviser, Ajit Doval, a close aide of Narendra Modi, runs a hedge fund in the famous Cayman Islands for Tax Haven. The caravan report states that this hedge fund was registered by the Prime Minister Narendra Modi government just after 13 days of demonetisation. The businesses of Vivek Doval is linked to the businesses run by his brother Shaurya Doval, a BJP politician, who runs a think tank, India Foundation that is close to the Modi government.
The report of Caravan states that in 2011 Ajit Doval wrote a report, which advocated strict action against tax-saving and offshore institutions. Vivek Doval is a chartered financial analyst who is a UK citizen and lives in Singapore. According to the report, he is the director of the hedge fund, whose name is GNY Asia Fund. According to the document of July 2018.
The legal address of GNY Asia Fund shows that it is under the supervision of Walkers Corporate Limited, the firm that was mentioned in paragraph papers as well as in Panama Papers. According to Caravan, there is an administrative interlink between the firms run by Vivek and his elder brother Shaurya Doval. Many employees working for Shaurya Doval's business are closely related to GNY Asia and related organizations.