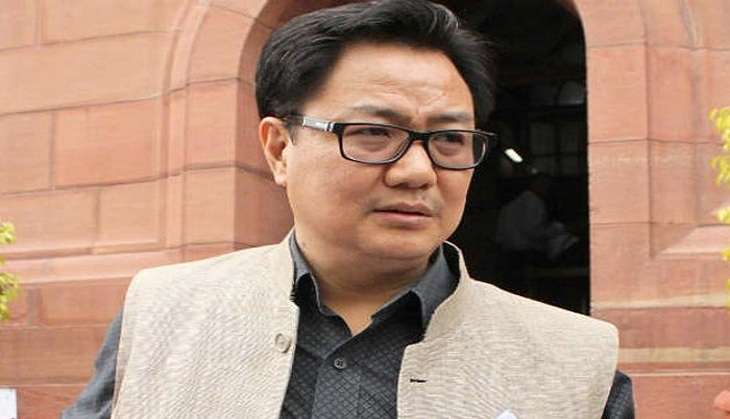 On 1 November, Minister of State for Home Affairs Kiren Rijiju came to the rescue of Madhya Pradesh Chief Minister Shivraj Singh Chouhan, who is being snubbed by the opposition post the Bhopal jailbreak incident, and said one cannot raise an alarm bell merely on the basis of a clip or some kind of papers.
Rijiju said that the people should stop this habit of questioning and raising doubt on the authorities.
"First of all we should stop this habit of raising doubt, questioning the authorities and the police. This is not a good culture. But what we have been observing in India that the people have developed this habit of raising unnecessary doubts and questions," said Rijiju.
"The fact will come out soon. I am not dismissing anything but merely on the basis of a clip or some kind of papers, you cannot raise alarm bell like that. Things will come out as we are not here to sit and pass judgement on the basis of some report," he added.
Meanwhile, Madhya Pradesh Jail Minister Kusum Mehdele downplayed media posers on whether the CCTVs in jail were working or not.
Mehdele said that she was unaware of the incident as she was not present in the jail premises at that point of time. Madhya Pradesh Human Rights Commission (MPHRC) PRO LR Sisodia said in Bhopal that the commission has sought a report of the incident within 15 days.
"The commission would be in a position to provide details about the incident only after seeing the video. The commission has asked for a report on the incident within 15 days. We will also be examining the video," he added.