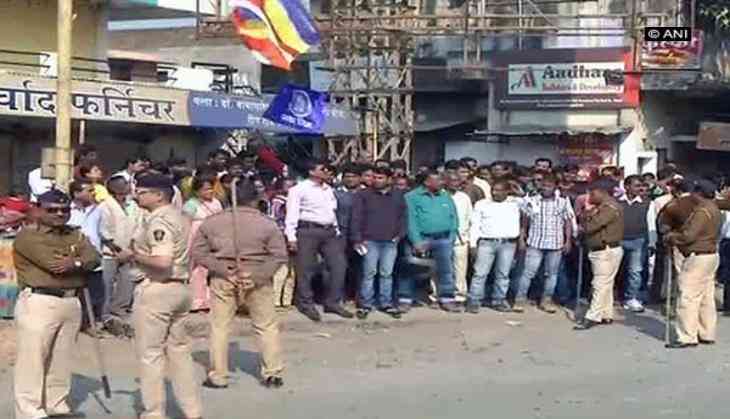 A large number of police personnel were deployed in Aurangabad as vehicles were vandalised by protestors in wake of the ongoing protests and bandh across Maharashtra against the Bhima-Koregaon violence.
The protestors also pelted stones at trains between Mankhurd and Govandi stations on the Harbour line.
Ticket window was also vandalised at the Dombivali station.
The Dalit activists had called for a bandh in Maharashtra to protest against violence in Pune that left a man dead. Authorities have stepped up security in several cities, including Mumbai, as tension prevails in the state.
Protests were held in Nagpur, Pune and Baramati and arson was reported from several areas. The tension began on Monday when lakhs of Dalits gathered in the village of Bhima-Koregaon, about 30 km from Pune, to celebrate the 200th anniversary of a battle that saw Dalit soldiers fighting with the British, defeating the army of the upper caste Peshwas or rulers.
-ANI