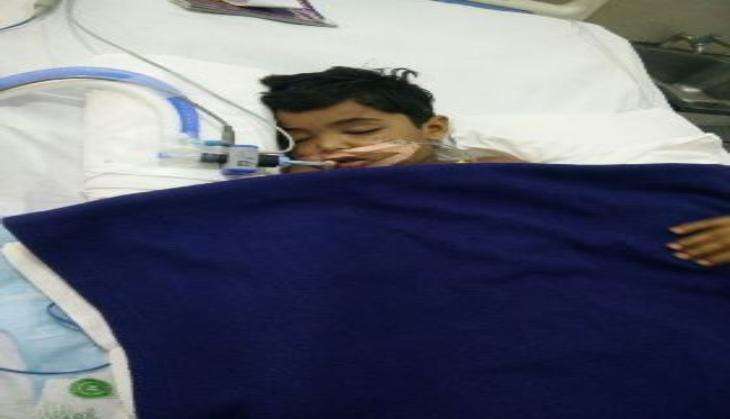 The family of five-year-old child named P Lakshay alleged medical negligence by the Mallya Hospital in Bengaluru after the child went into a comatose stage during a surgery on one of his fingers.
Reportedly, Lakshay had hurt his fingers while playing at his classroom desk on 10 June. It has been more than a week since then that the boy is in a coma.
"I got a call from my son's school on June 10 that he has hurt his fingers. The school authorities asked me to come to the Mallya Hospital as the condition of his two fingers was serious. When I went to the hospital, I saw his two fingers were damaged," the victim's father Purushottam told ANI.
He said one of the doctors at the hospital told him that the child will have to be operated on one of fingers while plastic surgery was required for the other finger.
"The hospital authorities demanded Rs 60,000 and said the surgery needs to be done in six hours. I didn't think much about the money and deposited Rs 25, 000. Before the surgery, my son was fine and he was playing games,' he added.
According to Purushottam, Lakhsay was not given oxygen after the surgery which led to damage in his heart and lungs.
"We were shocked to hear this. The doctors said Lakshay had some heart problem. The doctors forced us to accept that our child had some heart problem from before. Later on, the hospital authorities asked us to shift my son to the Manipal Hospital," Purushottam said.
"It has been nine days and he is still in coma. The Mallya Hospital didn't call or even ask about my son," he added.
--ANI