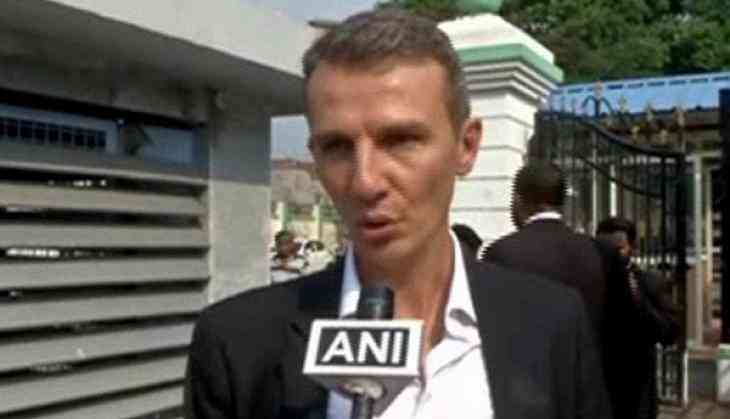 Bengaluru: Ex-French diplomat acquitted on charges of raping minor daughter (ANI)
Five years after Pascal Mazurier, a former French diplomat, was accused of raping his three-year-old daughter, he has been acquitted by a court here on 19 April.
Mazurier's former wife Suja Jones had complained in June 2012, that Pascal had raped their child.
"The allegations were the most heinous of a kind a father would face, so ultimately based on the material and the defense we have taken, the honorable court came to a right conclusion that the offences have not been proved and ordered the acquittal of Mr. Pascal," his counsel told ANI here after the hearing.
Speaking to ANI here after his acquittal, Pascal admitted that it was mental trauma to be falsely accused, to be separated from his children and to stay for so long out of his country, during which time, he lost some dear ones.
"So yes its joy today to finally see the truth. It's almost a five year long battle, so I'm happy. Let me get the copy of judgment, then we will take the next step. Not so many people supported me. I was not in my country, I was alone. All I had was my lawyers," he added.
Despite the Vienna convention stating that a diplomat cannot be arrested or detained, Mazurier, however, was arrested on June 2012, following a complaint by his wife.
His wife had submitted a medical report to the police reportedly confirming the child had been raped on June 13, following which Pascal, who was the deputy head of chancery at the French Consulate in Bangalore, was arrested.
-ANI