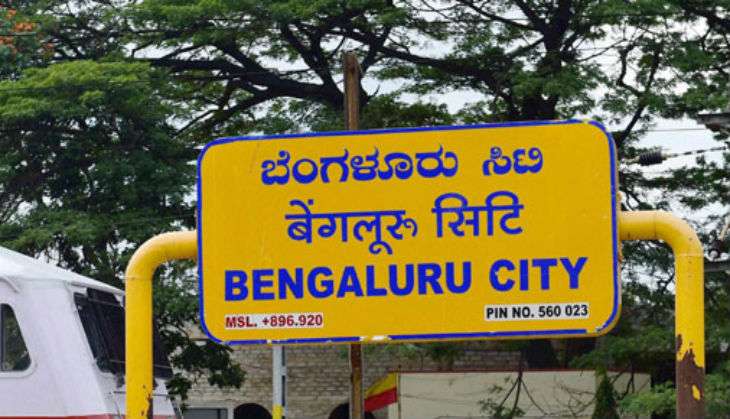 Six Indian cities have carved their way to the world's 30 most dynamic places with Bengaluru leading the chart. These cities have the ability to embrace technological change, absorb rapid population growth and strengthen global connectivity.
Cities in India, Vietnam and China along with several in the United States, are in the leading position in a list of the world's fastest changing cities in JLL's fourth annual City Momentum Index.
Along with Bengaluru, other Indian cities in the list are Hyderabad (5), Pune (13), Chennai (18), Delhi (23) and Mumbai (25). Asia Pacific cities comprise half the top 30 fastest-changing cities.
World's 30 most dynamic cities according to JLL City Momentum Index are:
1. Bengaluru (India)
2. Ho Chi Minh City (Vietnam)
3. Silicon Valley (USA)
4. Shanghai (China)
5. Hyderabad (India)
6. London (UK)
7. Hanoi (Vietnam)
8. Austin (USA)
9. Boston (USA)
10. Nairobi (Kenya)
11. Dubai (UAE)
12. Melbourne (Australia)
13. Pune (India)
14. New York (USA)
15. Beijing (China)
16. Sydney (Australia)
17. Chennai (India)
18. Paris (France)
19. Manila(Philippines)
20. Seattle (USA)
21. San Francisco (USA)
22. Shenzhen (China)
23. Delhi (India)
24. Raleigh Durham (USA)
25. Mumbai (India)
26. Hangzhou (China)
27. Los Angeles (USA)
28. Dublin (Ireland)
29. Nanjing (China)
30. Stockholm (Sweden)
"India has taken over from China as home to some of the world's most dynamic cities. Six Indian cities feature in the CMI Global Top 30, with the country's primary technology hub, Bangalore, moving into the top spot for the first time," JLL said.
The featured cities "provide fertile environments for innovation and successfully integrate into global networks, often outperforming their national economies".
The major driver of momentum in the world's 30 fastest-changing cities is technology.
"With more than half the world's population currently living in cities, a proportion that is expected to grow substantially over the next few decades, the success of our cities takes on great importance," said Jeremy Kelly, JLL Director in Global Research.
The report noted that dynamic labour markets help fuel some 'Emerging Megacities' such as Chennai, Manila, Delhi and Mumbai. However, this group faces significant infrastructure and quality of life issues, with high levels of inequality, congestion and pollution hindered by weak city governance.
In all, 134 cities were assessed by CMI using 42 variables including recent and projected changes in city GDP, population, corporate headquarter presence, commercial real estate construction and rents. Other factors included education, innovation and environment.
--With PTI inputs