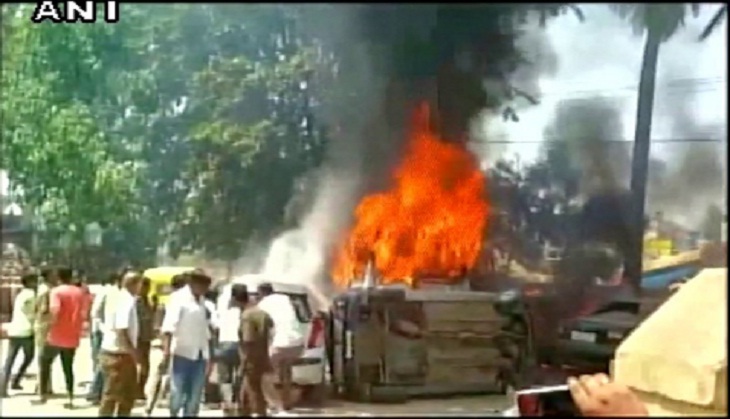 The second phase of protests by the garment factory workers over the new provident fund norms in Bengaluru intensified as demonstrators torched vehicles and pelted stones on police vehicles.
The police had to reportedly resort to lathicharge after the clashes turned violent. Massive traffic prevailed on the West of Chord Road as hundreds of garment workers took to the streets to protest at Rajajinagar Industrial Area.
According to an NDTV report, the police have deployed additional security forces to manage the protesters and used tear-gas and batons to control the mob. Another report added that a police jeep was stoned and set on fire at Jalahalli Gate.
The workers are protesting against the amendment of the Employees Provident Funds and Miscellaneous Provisions Act, 1952, according to which, people will not be able to withdraw the full amounts from their provident fund accounts but only their contribution and the interest accumulated on it only after they are 58-years-old.
However, the Bandaru Dattatreya-led Labour Ministry has now relaxed the recently announced provident fund withdrawal norms and has extended its implementation by three more months to 1 August.
The ministry of labour and employment asserted that the under the changed rules the employees will be able to withdraw the employer's contribution of 3.67% to PF for housing, medical emergency, education of children and for their marriage purposes.
The protesters have been demanding that they be allowed to withdraw their full provident fund as they are uncertain about staying in government jobs till they are 58, and require financial security.