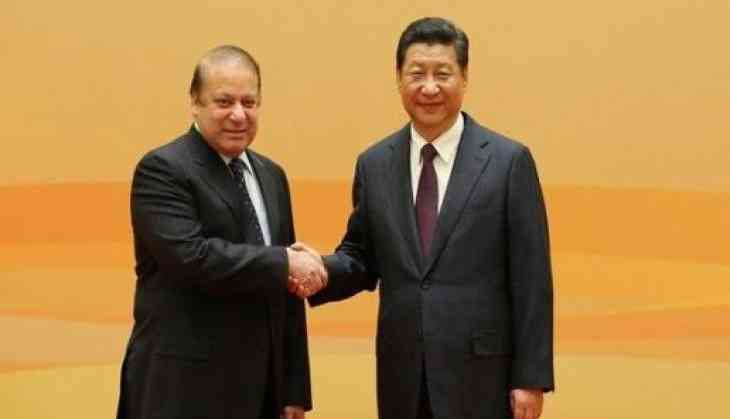 Prime Minister Nawaz Sharif reached Beijing on 13 May and felicitated his Chinese counterpart Li Keqiang for organising the international forum to highlight One Belt One Road Initiative.
Terming the participation of key world leaders as a positive indication, Prime Minister Sharif, at the meeting, said that Pakistan considers China as its most important friend and it fully backs the One Belt One Road Initiative."
"We all stand as one for the China-Pakistan Economic Corridor and Pakistan is determined for its early completion," Geo Tv quoted Pakistan premier as saying.
Sharif led a high level delegation along with four provincial chief ministers as well as Finance Minister Ishaq Dar, Planning and Development Minister Ahsan Iqbal, Railways Minister Saad Rafique, Commerce Minister Khurram Dastagir and IT Minister Anushay Rehman, among others. to attend the international forum to highlight Chinese initiative of "One Belt One Road.
In his six-day sojourn, Prime Minister Nawaz Sharif is scheduled to meet high-level Chinese leadership.
After the meeting between the two heads, ministers from the two sides signed memoranda of understanding (MoU) of multiple agreements between China and Pakistan.
The Prime Minister will attend the inaugural session of the One Belt One Road Summit, a plenary meeting of high-level dialogue and the state banquet.
The Prime Minister will also attend leaders' roundtable sessions scheduled to be held on the second day of the forum.
As many as 28 heads of state and government, over 50 leaders of international organisations, over 100 ministerial-level officials, as well as over 1,200 delegates from various countries and regions will participate in the forum.
The forum will build consensus and finalise major projects in infrastructure connectivity, trade and investment, financial support and people-to-people exchanges, Geo TV quoted senior official of the Chinese Ministry of Foreign Affairs as saying.
-ANI