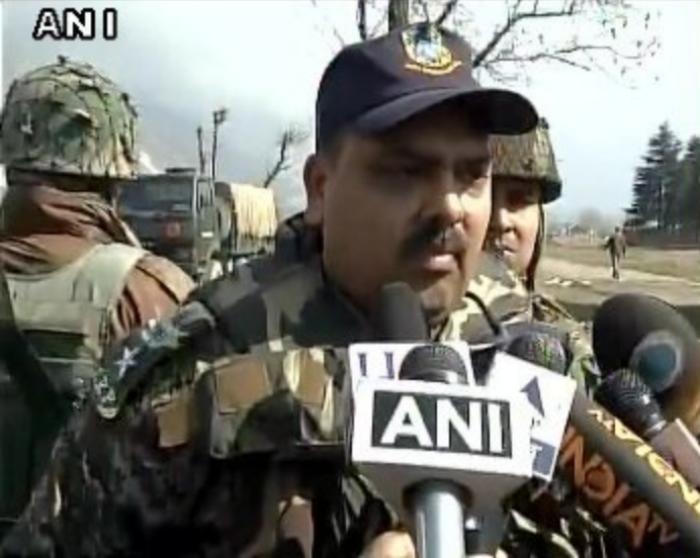 The encounter in Jammu and Kashmir's Pampore city is underway with the security forces making all attempts to neutralise the group of terrorists, who have taken refuge inside an Entrepreneurship Development Institute (EDI) building here.
According to CRPF PRO Bhavesh Kumar, the attack seems to be pre-planned given the amount of ammunition being used by the terrorists.
"We are trying to neutralise the militants right now and seeing the pattern of firing, it seems like there are two to four terrorists inside the building. It is a huge building with four floors and several rooms. Most of our injured are stable and out of danger but one of our boys lost his eye," Kumar told the media here.
He added that the counter operations were being conducted in a manner to ensure that there was no collateral damage to life or property.
At least three Central Reserve Police Force (CRPF) jawans, one Army Captain and a civilian lost their lives as the death toll in the encounter in Pampore reached five on Sunday.
An Army paramilitary captain, 22-year old Pawan Kumar, was killed in the ongoing encounter with the militants.
The CRPF, local police and the army personnel have been engaging with the terrorists since last evening in which two CRPF jawans were martyred and 11 personnel injured.
Constable R.K. Raina and Head Constable Bhola Prasad Singh have been martyred in the attack.
-ANI