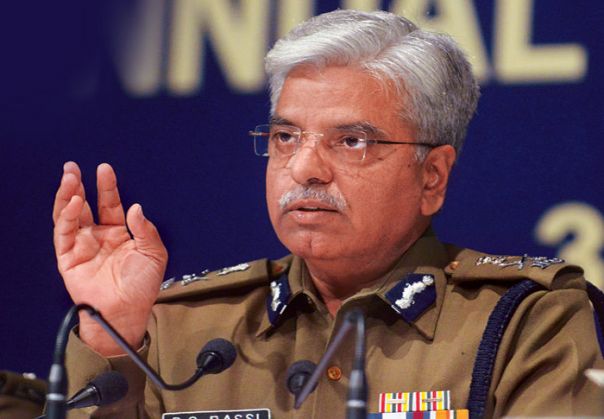 Delhi police chief BS Bassi on Monday told Umar Khalid and four other Jawaharlal Nehru University (JNU) students to join in the ongoing investigations, to prove their innocence in the sedition case for allegedly raising anti-India slogans in the university campus.
Police teams are waiting outside the JNU campus. "They should present evidence if they are innocent," Bassi said.
Bassi added that his officers are competent enough to deal with the situation. "We always aim for maintaining the law and order situation," the top cop added.
Khalid, main accused in the sedition case, returned to the varsity on Sunday night.
Meanwhile, Union Minister of State for Home Affairs Kiren Rijiju said that the police will take a final call in the case. "The police will take a call, and will speak to the JNU authorities. If the police go directly, they will say that they have not sought permission from the university authorities. Police will take appropriate action at the appropriate time, being a minister it's not good for me to give the details in advance," he said.
Rijiju added, "Whatever appropriate action is to be taken, the senior police officers will take a call according to the situation there. If I make a very general statement here, then it will not be very useful.
-with inputs from agencies