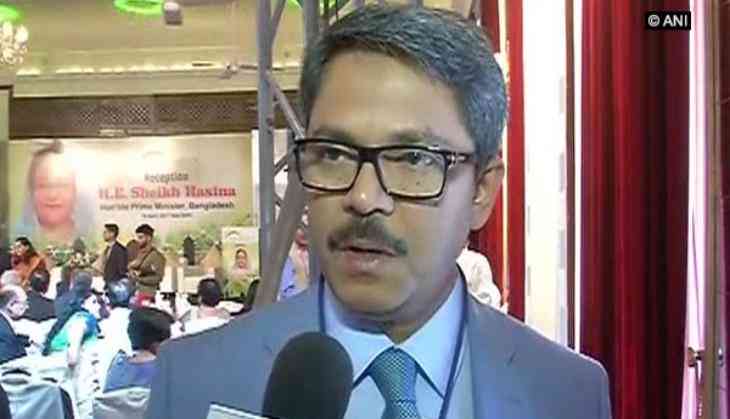 Bangladesh pins hope on India to resolve Teesta issue swiftly (ANI)
Bangladesh Foreign Minister Mohammad Shahriar Alam on Monday remained hopeful that both India and Bangladesh will resolve the contentious Teesta river sharing pact, even as no treaty on the river sharing has been signed so far.
'We are hopeful, we are waiting for the right time. It takes time especially when you have some domestic challenges. We understand that and we have the right level of mindset to understand each other's problems and that's what friendship means and we hope that it gets resolved soon,' Alam told the media here.
The river sharing pact, which was about get signed in 2011 during former prime minister Manmohan Singh's visit to Bangladesh, ran into trouble after West Bengal Chief Minister Mamata Banerjee expressed her apprehension.
Describing Teesta River as the lifeline of North Bengal, Banerjee earlier said, 'There is very little water in Teesta River, it is our lifeline, the lifeline of North Bengal.'
She, however, said that her government is willing to explore other options to address Bangladesh's concerns.
'Your problem is water, not Teesta. I am willing to look at any alternate proposal to address your issues. What we can do is that there are many other rivers in the area (India-Bangladesh), we can use water from them,' said Banerjee.
When asked about the possibility of SAARC summit to be resumed, which was postponed after India boycotted the even following the Uri terror attack in September last year, Alam said, 'It's for the SAARC secretary general who happens to be a Pakistani diplomat and it's down to their office to decide when the SAARC summit will happen.'
The 19th SAARC Summit, which was scheduled to be held in November last year in Islamabad, was canceled after Bangladesh, Bhutan and Afghanistan followed India's decision to stay away from the Summit.
Talking about India and Bangladesh's close cooperation in tackling terrorism, Alam said, 'Cooperation between Bangladesh and India is not new. What we saw in recent past across the globe, it's not new. We have dealt with terrorism, our fair share of terrorism in our borders and the level of cooperation was already at a high level and was quite in-depth.'
Alam said both the nations are already working on the contentious issue and has already formalized various Memorandum of Understandings (MoUs) to check the rising menace of terrorism.
-ANI