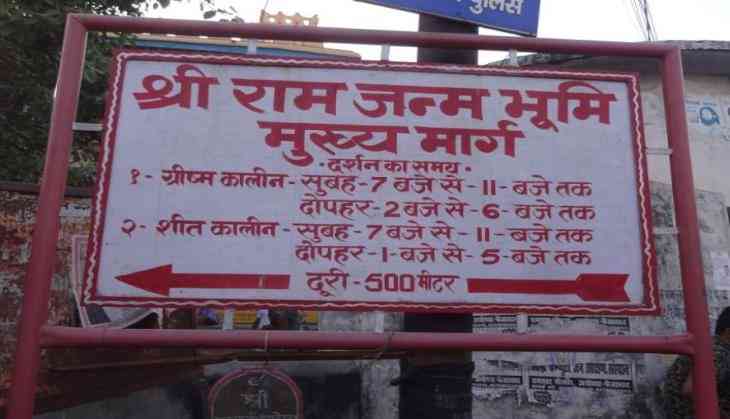 Ayodhya's Ram Janmabhoomi-Babri Masjid land dispute case will now be heard by a new bench of the Supreme Court. On which, the initial hearing in the Supreme Court will take place on October 29. The bench comprising Chief Justice Ranjan Gogoi, Justice Sanjay Kishan Kaul and Justice KM Joseph's bench will hear the case. The bench will decide if the hearing will be held on day-to-day hearing or may fix the hearing schedule.
Supreme Court will hear from Oct 29 the pleas related to Ayodhya title suit in connection with Ram Janmabhoomi Babri Masjid case. On Oct 29, CJI Ranjan Gogoi & 2 other judges may decide whether the case would be heard on a day-to-day hearing or may fix the hearing schedule. pic.twitter.com/bTlKKeCw0n

— ANI (@ANI) October 27, 2018
Earlier, Bench of the then Chief Justice Dipak Misra, Justice M Khanvilkar and Justice S Abdul Nazir, had decided in the majority of 2: 1 that there was no need to reconsider the decision of the Constitution Bench of 1994, which said that reading prayers in the mosque Islam is not an integral part.
In addition, the Bench had said that the 1994 Ismail Farooqui verdict was only about land acquisition. The Constitution Bench had said that there is no need to take this from the ground dispute and therefore a civil case will be heard.
Although Justice Najir disagreeing with this had said, the decision of the Constitution Bench would be reconsidered. Justice Misra retired on October 3 and now this is the new bench to hear the pleas on Ayodhya land dispute.
Also read: Rakesh Asthana, CBI special director donated Rs 20 crore to BJP's election fund from the Police Welfare, alleges retired PSI