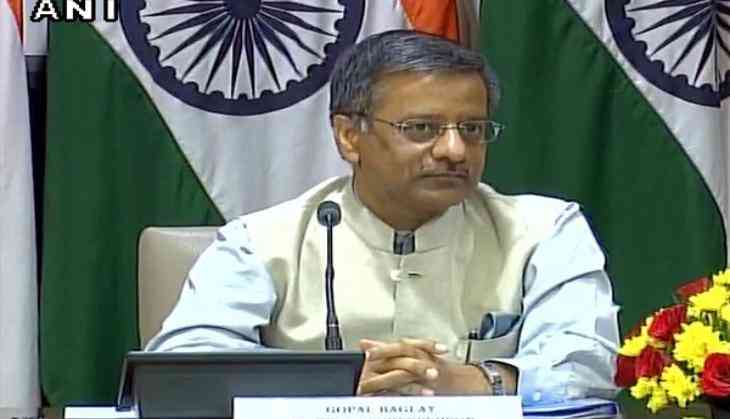 The Ministry of External Affairs on Thursday condemned the violence against three Nigerian nationals in Uttar Pradesh, stating it was "unacceptable" and assured that it is committed to ensuring the safety and security of foreigners in India.
"Such criminal acts are completely unacceptable and we condemn them, " External Affairs Ministry spokesperson Gopal Baglay told ANI.
"Ministers of State for External Affairs MJ Akbar spoke yo Nigeria's Acting High Commissioner and assured him of steops being taken by local authorities for the safety and security of Nigerian nationals," Baglay said.
The MEA spokesperson also informed that they are are in constant touch diplomatically, both in Delhi as well as Nigeria.
"The governmnet is committed to ensuring the safety and security of all foreigners in India. People from Africa, including students and youths, remain our valued partners," Baglay added.
The local authorities have taken effective actions and they have launched a probe into the matter. Around thirteen people have already been arrested.
The district authorities also had the meetings with the local welfare associations as wellas the students who represent Nigerian community there.
The MEA assured that they will continue to take action against all those who are guilty, They will be prosecuted in accordance with the law.
Meanwhile, Swaraj held a meeting with African students and officials.
Over a dozen African nationals were attacked in Rajpkhurd village of Chhatarpur, South Delhi on Wednesday night.
It is learnt locals objected to the "free lifestyle" of these men and women who stayed in the area.
There were four attacks within a span of an hour, sources said, which hint the attacks may have been organised and pre-planned.
Four men and two women have been injured in the attacks and are admitted in hpsital. The Delhi Police on Friday registered four FIRs in the case.
All four complainants, in their 30s, have been residing in Delhi for past few years, police said.
-ANI