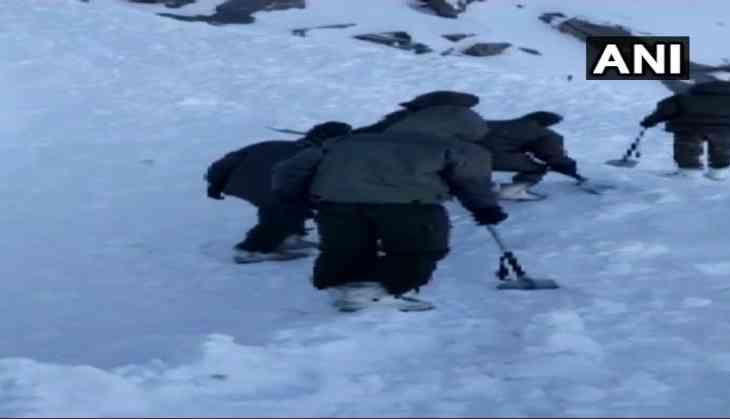 In an unprecedented avalanche which occurred in Ladakh this morning, at least 3 person have died and 10 are trapped in the Khardung La Pass in Ladakh.
Rescue operations are underway in the Ladakh region in Jammu and Kashmir which is at 17,500 feet and an SUV is stuck there, fully covered under the snow and it is also the world's highest motorable road.
News agency ANI tweeted, "10 people trapped under snow after an avalanche occurred in Khardung La, Ladakh. Search operation underway. More details awaited."
Khardung La is located north of Leh and is the gateway to the Shyok and Nubra valleys.
ALSO READ: Amid #10YearChallenge getting viral, BJP comes up with #5YearChallenge with a political twist
#UPDATE Three bodies recovered so far. Rescue operation still underway. https://t.co/6yEUdEhiA1

— ANI (@ANI) January 18, 2019