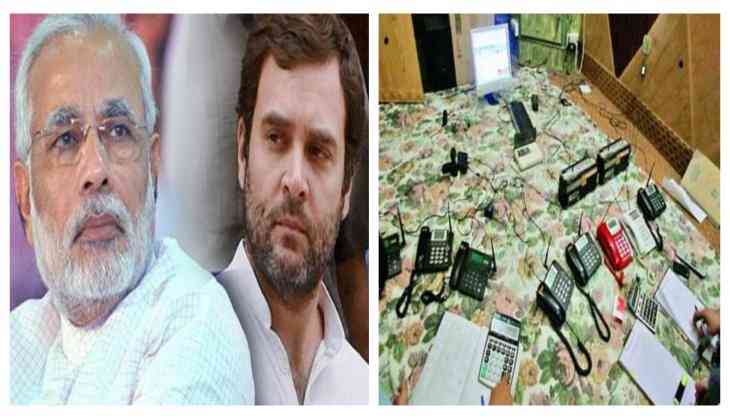 The Assembly elections have already begun in the country and everyone's eyes are especially at the Rajasthan and Madya Pradesh Assembly elections as they are one of the biggest states. Besides, Satta Bazar is also quite active over the elections in the two states and started doing the prediction that who will win in the assembly polls 2018. Bookies are mainly focussing on the two largest parties i.e. Congress and Bhartiya Janata Party and predicting that who will win the election in MP and Rajasthan assembly elections 2018.
As per the Bookies, Modi-led BJP will not go to make its comeback in one state and Rahul-led Congress will going to give a tough battle in another state.
According to the reports, Satta Bazar betting trends claimed that Bhartiya Janata Party will be going to lost the elections this time in Rajasthan and also might lose in MP as well.
As per bookies, it is quite difficult for the saffron party to win more than 60 seats in Rajasthan where there are 200 assembly seats. They hope that Congress could win at least 105 seats in the state and registered their victory.
Also read: Madhya Pradesh Election 2018: Shocking! Over 750 candidates out of 2,716 nominees are from criminal background for state assembly polls
As per the reports of the Hindu Business line, 'For those betting on the Congress winning 105 seats, the bookies will give just 32 paise over and above every ₹1 bet.'
Interestingly, bookies tend to offer higher a payout on the parties which is not likely to succeed. Reportedly, the payout on BJP will be Rs 3 on every Rs 1 bet. Likewise, for Congress, the payout will be 30 paise over a Rs 1. For Bahujan Samaj Party (BSP), bookies have discounted as it is fighting at all the seats in the state. As the polls in Rajasthan will be held on 7th December.
A Delhi Bookie told to BussinessLine that 'talking about the history of Rajasthan for the last 25-year, the ruling party has never come back in power, therefore, there are the expectations that this year state polls result will be in the zone of Congress party. He also added that CM Vasundhara Raje has lost her charm among the voters.'
While in MP, there will a tough fight between BJP and Congress.
Watch Video:
Also read: Madhya Pradesh, Mizoram Election 2018 Live: After huge campaigns, polling battle begins in Madhya Pradesh, Mizoram