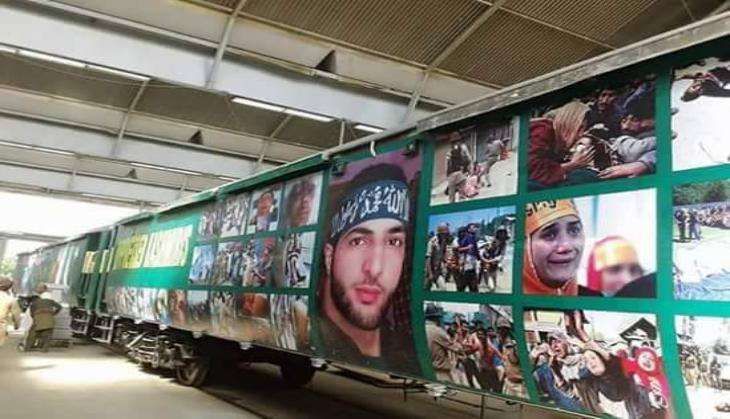 Questioning the motive behind J&K's Mehbooba Mufti government's decision of announcing ex-gratia payment for Burhan Wani's brother Khalid Wani, social activist Ashoke Pandit sought Prime Minister Narendra Modi's intervention on Wednesday.
"I as a citizen of this country make an appeal to our Prime Minister that he should intervene in this matter and see to it that this mistake is rectified, because the signal which we are giving to the neighbouring country is to 'send your terrorist and we will take care of them'," he told ANI, adding that the decision is dangerous step.
"Compensation to a family of a terrorist, who has killed people and raped women and who has been busy with anti-national activities, nothing can be sad and dark than this. I am amazed and shocked that what the family of a security forces must be feeling. Probably we have made a mistake by not picking up the guns. If terrorist is being given compensation then I think things are going on very wrong track," he told the news agency.
He added, "We should not be shocked the way things are going. Tomorrow the next compensation will be given to Hafiz Saeed, Yakub Memon family. This hypocrisy and entire mindset of state government is absolutely questionable."
According to a notification issued on Monday by the deputy commissioner of Pulwama, ex-gratia relief under rules were cleared by the district-level screening-cum-consultative committee (DLSCC) in favour of next of kin of those persons who died in militancy-related incidents.
As per report, the ex-gratia relief entitles a victim's family to a payment of Rs four lakh or employment for a member of the family.
Burhan had left home at the age of 15 in October 2010 to join the Hizb-ul- Mujahideen, while his brother Khalid lived in Tral in Pulwama with his family.
Twenty five-year-old Khalid was pursuing a Masters in political science from IGNOU, and reportedly told his mother on the afternoon of 13 April, 2015 that he was going for a picnic. However, his body was found in the nearby jungle hours later.
- ANI