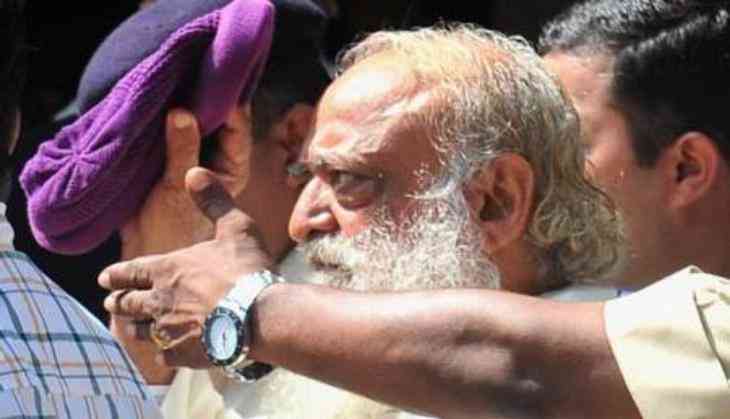 Rajasthan's Jodhpur Court has found Asaram, Shilpi, Shiva guilty while Shiva and Prakash acquitted free and received the bail. The trial court has announced its decision in the courtroom in the Jodhpur Central Court. Judge Madhusudan Sharma has announced the jail sentenced on Asaram. The punishment yet to be announced on Asaram and other accused.
The rape survivor and her family has welcomed the decision announced by the court and also said that four years of her waiting was a very long-term and she is happy with the court's decision. Her father also thanked everyone for supporting their fight and now they are hoping for the strict punishment.
Asaram conviction is under Section 376 (rape) and POCSO Act. He is also facing a rape charge in Surat (Gujarat) in which Supreme Court had already given the five weeks time to the prosecution to complete the trial.
The 77-year-old Asaram was charged with rape case of a teenage girl from Shahajahanpur in UP. The girl was a studying at the self-styled godman's ashram at Chhindwara in Madhya Pradesh. According to the victim statement, Asaram called her to his ashram in Manai area near Jodhpur and raped her on the night of 15 August 2013. Later, the chargesheets against self-styled godman including four other accused Shiva, Shilpi, Sharad and Prakash were filed by the Police on 6 November 2013 under various sections like POCSO Act, Juvenile Justice Act and IPC (Indian Penal Code).
The judgement on Asaram has announced under the tight security in Rajasthan, Gujarat and Haryana, including victim's house in UP. As per Police officials, Section 144 of the Criminal Procedure Code (CrPC) also have been implemented which prevent the assembly of people at an area. Police also eyed on the vehicle that is entering the city. This decision is taken by considering the previous protests during the judgement on Gurmeet Ram Rahim by Panchkula on 25 August.
Watch Video:
Also read: Asaram Rape Case Verdict: All you need to know about the self-styled Godman's case