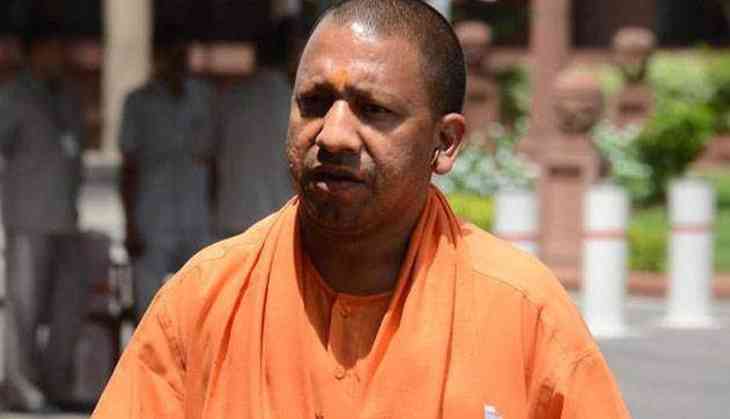 The Kairana bypolls debacle for BJP have given mouth to the dump and has invited criticism from its own lawmakers in the state. Uttar Pradesh Chief Minister Yogi Adityanath has been openly criticised by his own party MLA over losing in two bypolls on Thursday.
BJP lawmaker Shyam Prakash from the Hardoi district has named Yogi Adityanath in a satirical poem, posted on Facebook, in which he implies that the priest-politician came into power riding on Prime Minister Narendra Modi's appeal but frittered away a massive public mandate in UP last year.
"It is my opinion. Corruption is on the rise and that is the only reason...People are working with their own mind. The Chief Minister should work harder and look into this. They must, otherwise, it won't work," Shyam Prakash said today, defending his outburst on Facebook.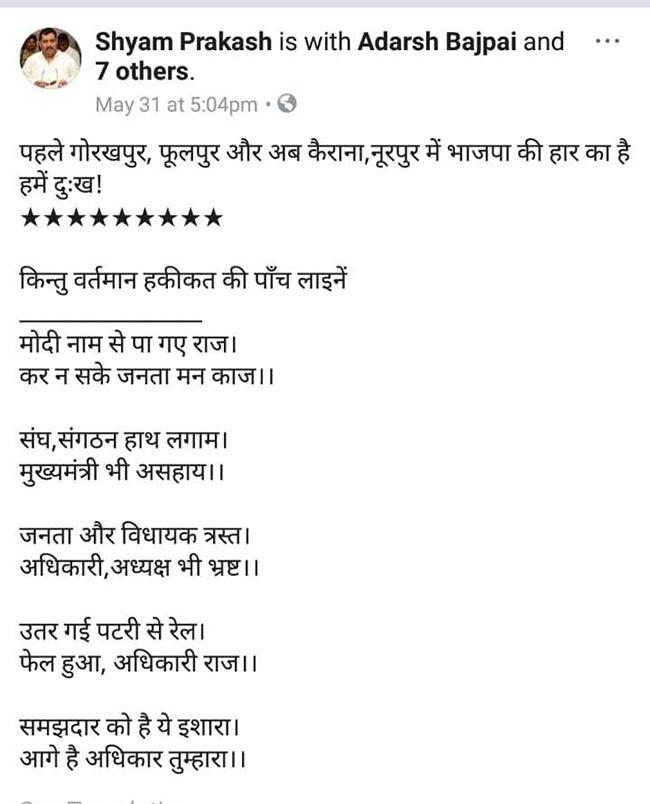 Since Yogi Adityanath took charge as the Uttar Pradesh's chief minister in 2017, BJP has lost four major bypolls, including Gorakhpur and Phulpur which held a couple of months back, that has strongholds of the Chief Minister and his deputy Keshav Prasad Maurya.
In his Facebook poetry, Prakash alleges Yogi for "misgovernance" and says, "The train seems to have derailed, officer-raj has completely failed..."
CM Yogi Adityanath had campaigned in all four Lok Sabha seats for the bypolls. For the first time, a party leader has publicly declared that Yogi Adityanath should take much of the blame.
Also read: Delhi CM Arvind Kejriwal says bypoll results reflect people are missing 'educated' PM like Manmohan Singh