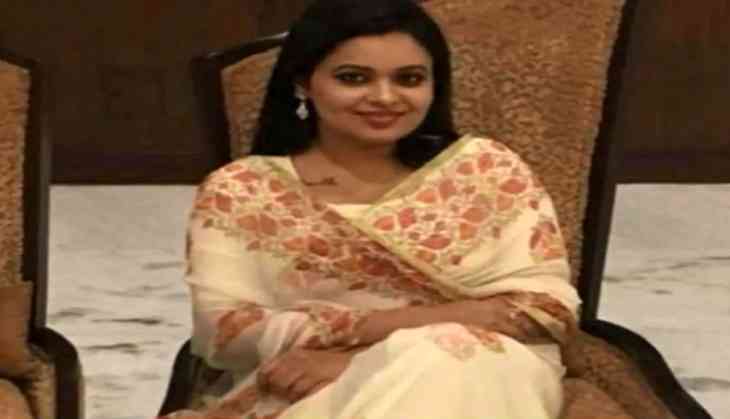 Apoorva Shukla, wife of Rohit Shekhar Tiwari has been arrested by the Delhi Police on Wednesday, as she has confessed of killing him, say Delhi Police. Rohit Shekhar, son of former Uttarakhand and Uttar Pradesh chief minister ND Tiwari, was allegedly suffocated to death with a pillow on April 16.
"She was unhappy with the marriage, Apoorva killed him while Rohit was drunk. She committed the crime herself without any help. She will be produced in the court soon," Delhi Police Crime Branch officials said.
From murder to destroying the evidence, it all had happened within 90 minutes only. "She entered Rohit's room on April 16 and executed the crime. She later destroyed the evidence. All this happened within one-and-half hours," he said, adding that she initially tried to mislead the Crime Branch team which arrested her.
"We have arrested Apoorva with the help of scientific evidence and FSL (forensic) report," senior police officer Rajiv Ranjan said.
Reportedly, Shukla was detained on Sunday along with two domestic bits of help for questioning, in connection with the Rohit Shekhar's murder.
Apoorva Shukla was questioned for over eight hours by the Delhi Crime branch officials at Rohit Shekhar's residence in South Delhi's Defence Colony area.
Rohit Shekhar's mother Ujjwala on Sunday had alleged that Apoorva and her parents had their eyes on his property. "Apoorva's family wanted to take control of the properties of my both sons -- Siddharth and Rohit -- because this house is nearer to the Supreme Court where Apoorva was practising law," she said.
Earlier, it was said that 40-year-old Rohit died of a cardiac arrest. Rohit was brought dead to south Delhi's Max Hospital. A case under Section 302 (murder) of the Indian Penal Code was registered on Thursday after the post mortem report revealed that Rohit Shekhar died an "unnatural death" due to "strangulation and smothering."
Also read: Rohit Shekhar Murder Case: Wife Apoorva Shukla arrested by Delhi Police