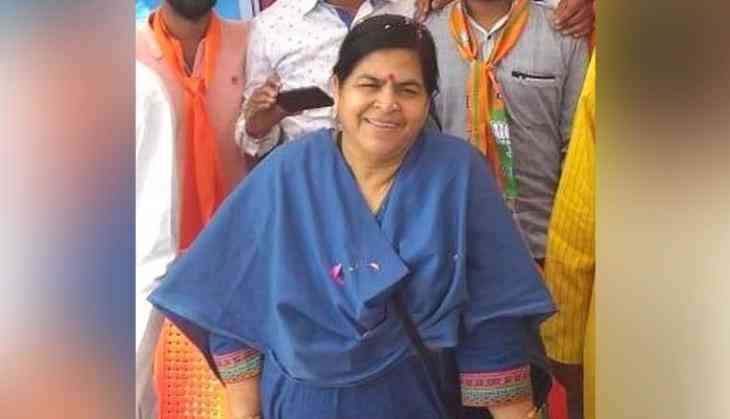 Days after Bharatiya Janata Paraty (BJP)-led NDA's landslide victory in 2019 Lok Sabha election, a saffron party lawmaker irked controversy over her remark. A BJP MLA from Madhya Pradesh Indore, Usha Thakur on Wednesday praised Mahatma Gandhi's assassin Nathuram Godse and called him 'nationalist'. Thakur's remark comes days after newly elected BJP's Bhopal MP Pragya Singh Thakur.
Notably, Pragya Thakur's remark hit controversy as she described Godse as a 'patriot'. Coming back to Mhow lawmaker, Usha Thakur said that Godse was concerned about the nation throughout his life and said he was a "nationalist surely".
"Godse was a nationalist who was concerned about the nation all his life," Thakur said. "I believe that [he was] a person who was concerned about the nation throughout his life. What the circumstances were due to which he took this decision [to assassinate Mahatma Gandhi], only he would know. I think you or I should not even comment on it," Thakur added.
Usha Thakur is also the vice president of the BJP's Madhya Pradesh unit. Following the row, a BJP state leader blamed media over her remarks "unwanted controversy" over edited remarks.
"A section of media continuously asks BJP leaders unrestrained questions about Godse. In the current situation, these questions are irrelevant," said Babu Singh Raghuwanshi, Head of the Madhya Pradesh BJP disciplinary committee, according to news agency PTI.
"As far as (Usha) Thakurs video on social media is concerned, I think it is an edited version and an unwanted controversy is being created by just catching a particular word," he said.
Also read: PM Modi Swearing-in: PM Modi pays tribute to jawans at National War Memorial