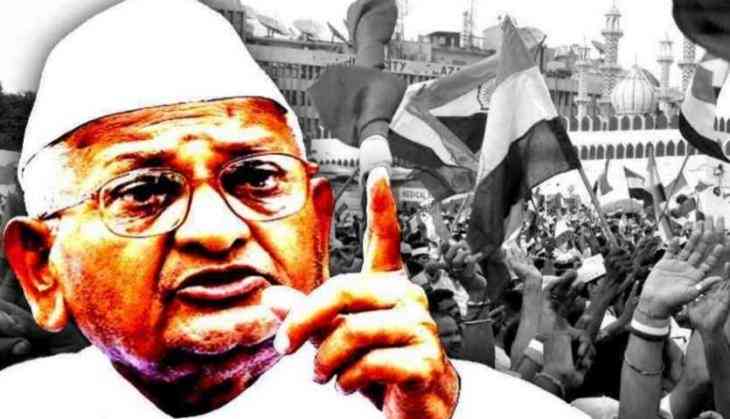 Anna Hazare back in protesting form
Social activist Anna Hazare has returned to the battlefield ahead of the Lok Sabha election of 2019 and has started his hunger strike in his hometown Ralegan-Siddhi.
An aide said that Hazare carried the tricolor acorss his village and hoisted the national flag before he started the indefinite fast.
As it is Martyr's Day, Anna Hazare paid homage to Mahatma Gandhi and launched the agitation. Although, Hazare had served an ultimatum to the Maharashtra government demanding the implementation of Lokayukta in the state and M S Swaminathan's 2006 report.
Anna Hazare
Anna Hazare said, "Nine months have passed, yet the demands have not been fulfilled. Hence, I will be on hunger strike in my village Ralegan Siddhi on January 30."
Hazare added that "It has been five years since the Lokpal Act was passed. Yet the Narendra Modi government has not appointed Lokpal. Lokayukta Act has not been passed in Maharashtra for four years."
The panel which consists of 8 member to select the Lokpal has held its first meeting on Tuesday said the officials. The panel, which was headed by former Supreme Court judge Ranjana Prakash Desai, discussed the configuration related to the appointments of the Lokpal.
The Supreme Court has already given a deadline of February end to the search committee to send the panel, the selected name for the respective designations.
Also read: BJP govt declines to release post note-ban jobs data, 2 key panel members of National Statistical Commission quit