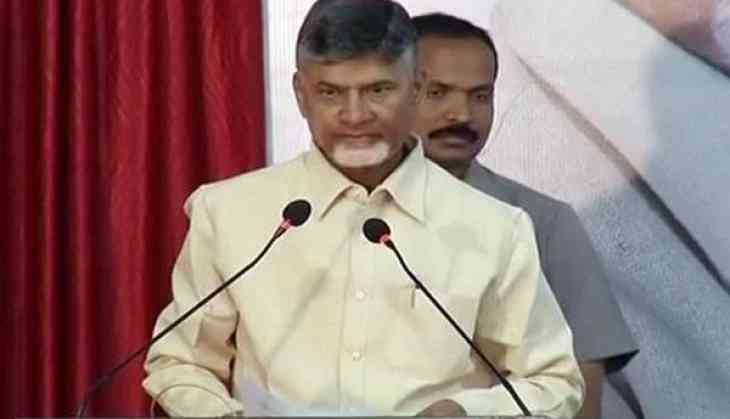 In a move to bring together a united opposition front, Andra Pradesh Chief Minister Chandrababu Naidu has called for a meeting of all non-BJP parties on November 22.
As per reports, the meeting is likely to be held at the Andhra Pradesh Bhavan in Delhi, subject to the availability of various leaders. The announcement comes after CM Naidu held a meeting with a series of opposition leaders in the past few weeks.
Telugu Desam Party president, Chandrababu Naidu on Saturday met Congress general secretary Ashok Gehlot in Andhra Pradesh's capital Amaravati. On Friday, he met DMK supremo MK Stalin in Chennai.
"We are all together in bringing parties on one platform. One or two may have differences of opinion. We (TDP) had differences with Congress for 40 years but at the same time now we are working how to bring together all. Democracy is important. It is for people to sink their differences. People are prepared now," he told reporters after an hour-long meeting with Mr Stalin at his residence.
Earlier, Chandrababu Naidu also had a meeting with former Prime Minister HD Deve Gowda and Karnataka Chief Minister HD Kumaraswamy in Bengaluru on Thursday.
The Telugu Desam Party chief's efforts are receiving praise from the Congress. Puducherry Chief Minister V Narayanasamy said that "Chandrababu Naidu has embarked upon a very good effort to establish a secular front government ahead of next year's Lok Sabha elections".
Also read: Riot accused BJP MLA Sangeet Som wants Muzaffarnagar to be renamed as 'Laxmi Nagar'; says, 'Mughals destroyed Indian culture'