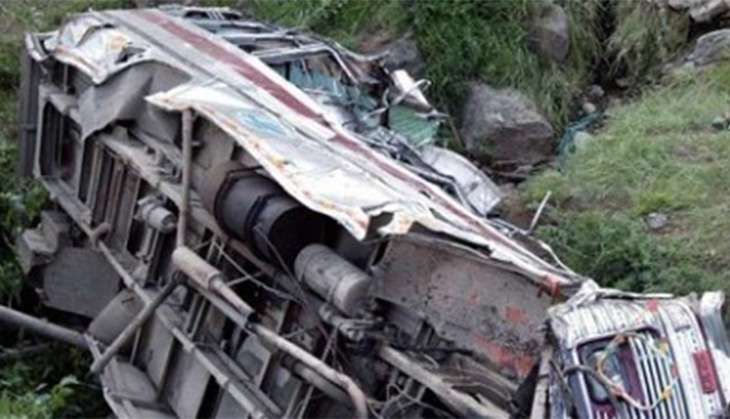 Two people have been killed and 20 injured when Kadapa-bound Andhra Pradesh State Road Transport Corporation (APSRTC) bus fell into a valley in the wee hours of Tuesday, police said.
The state transport bus, which was travelling from Bengaluru, hit a protection wall on Guvvalacherevu ghat road in the district and then fell into the valley, said Chintakommadinne Circle Inspector Venkata Siva Reddy.
The bus conductor and one unidentified person died on the spot while 20 other persons sustained injuries in the accident, he informed.
All the injured persons were shifted to Rajiv Gandhi Institute of Medical Sciences (RIMS). Officials rushed to the accident spot to monitor the rescue operation.
--PTI