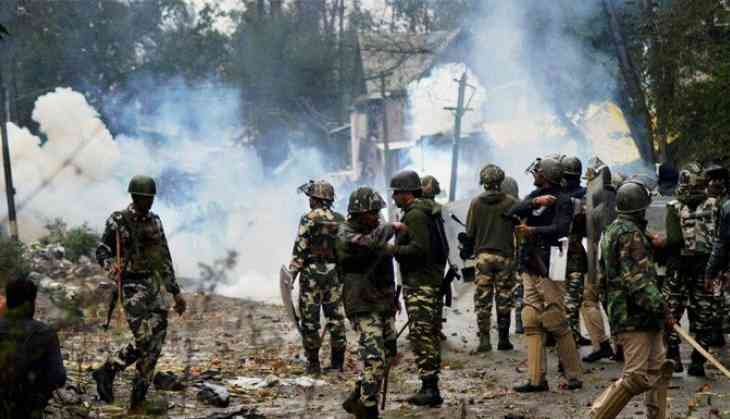 Anantnag attack: BJP disappointed with Rahul Gandhi's 'lack of maturity'
The Bharatiya Janata Party (BJP) on Wednesday lashed out at Congress vice president Rahul Gandhi's 'lack of maturity' of his attempts to politicise the Anantnag terror attack that killed seven pilgrims.
"While the whole country is united at this dark hour, there are some discordance voices like Rahul Gandhi's. Right now, we need to go after the enemy, not place blame and politicise the matter. This is something that people who are not mature don't understand," BJP leader RK Singh told ANI.
"Whatever corrective action is necessary, it will be taken in due course of time," he added.
In a series of tweets condemning the attack on the Amarnath Yatra pilgrims, Rahul had called upon Prime Minister Narendra Modi to take responsibility for the same, adding that the attack was the result of a 'grave and unacceptable security lapse'.
This is a grave & unacceptable security lapse. The PM needs to accept responsibility and never allow it to happen again

— Office of RG (@OfficeOfRG) July 10, 2017
The incident occurred at 8.20 p.m. on Monday when the bus, carrying 17 pilgrims from Baltal to Mir Bazar, became victim to the terrorist attack. As many as seven people were killed and fifteen others injured.
Meanwhile, three Hizbul Mujahideen terrorists were killed by security forces near Budgam district in Jammu and Kashmir yesterday night.
Based on inputs of the presence of some terrorists in a specific house, an operation was launched by troops of Rashtriya Rifles, Special Operation Group (SOG) of Jammu and Kashmir Police and Central Reserve Police Force (CRPF) in Radbug village of Budgam.
The troops recovered one Self-Loading Rifle along with three magazines and one pistol with one magazine.
Two terrorist has been identified as Javed, a resident of Churpur and Aabid, resident of Badgam. The identity of the third one is yet unknown.
-ANI