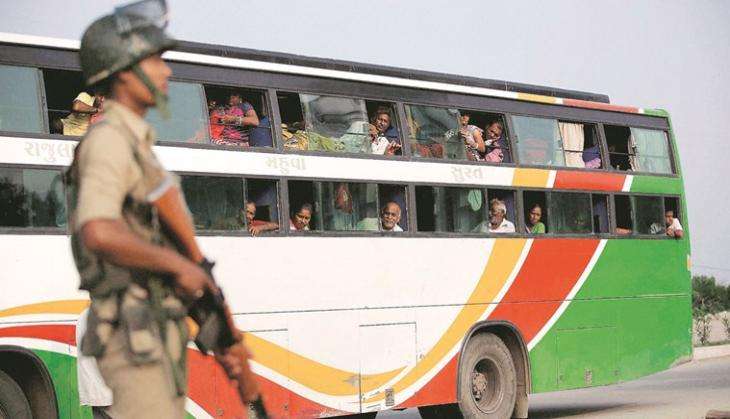 Two people were killed and 20 others injured when a bus carrying Amarnath Yatra pilgrims met with an accident on Jammu-Srinagar National Highway No 1A near Bijbehara town in Anantnag district on 13 July.
The deceased have been identified as the driver of the bus and a pilgrim.
According to reports, a group of Muslim bystanders defied the curfew - that has been imposed in the state - to help the injured pilgrims.
"Local Muslims carried the injured pilgrims to a hospital in their private vehicles. Some also carried them to a hospital in Srinagar," News-agency IANS quoted an eye-witness as saying.
"Despite all the violence around, the locals did not ignore the call of humanity," another eye-witness told IANS.
Meanwhile, the death toll following protests in Kashmir against the killing of Hizbul Mujahideen leader Burhan Wani on 8 July has mounted to 34. Two people succumbed to their injuries on 12 July.