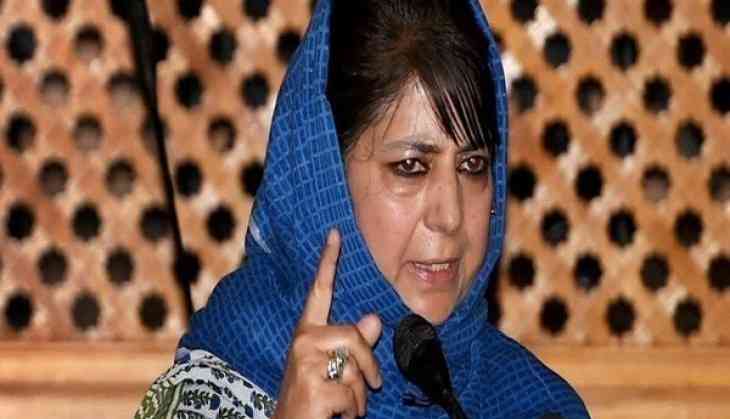 Former chief minister of Jammu and Kashmir, Mehbooba Mufti on Monday tweeted in support of Kashmiri students of Aligarh Muslim University.
Mufti took to Twitter and wrote, "Pushing youth to the wall will be counterproductive. Centre must intervene in withdrawing cases against students and AMU authorities must revoke their suspension. The respective State governments outside J-K should be sensitive to the situation and prevent further alienation."
In another tweet, she termed slain terrorist Manan Bashir Wani as a victim of relentless violence in the valley.
"It will be a travesty to punish them for remembering their former colleague who was a victim of relentless violence in Kashmir," she tweeted.
Her tweets comes days after three Kashmiri students of AMU were reportedly booked on sedition charges for allegedly raising anti-India slogans and trying to hold a prayer meeting to mourn the death of Hizbul Mujahideen commander Manan Bashir Wani.
Lately, around 1,200 Kashmiri students studying in AMU have reportedly threatened to leave their studies midway if the sedition charges against three of them were not dropped.
-ANI