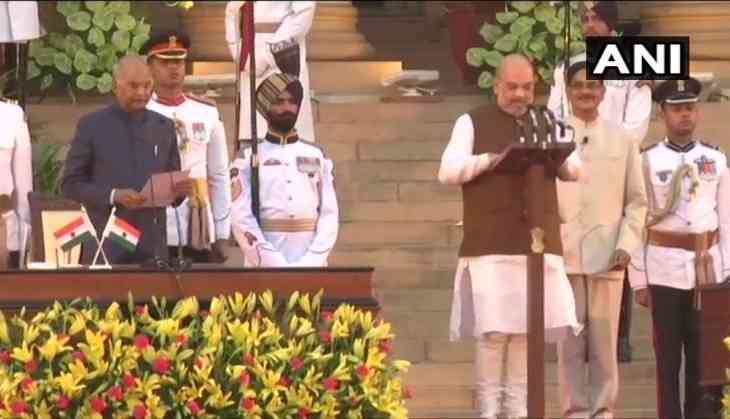 BJP president Amit Shah in between all the speculations have taken the oath for the position of a union minister. Now with this, it is confirmed that now some other leader will take the position as BJP president. BJP leader JP Nadda is high on the race to take the position of BJP president.
Amit Shah took oath to office as Minister in Narendra Modi's cabinet at the third spot, after prime minister Modi and Rajnathh Singh. Now speculations are that the third position will go to Finance minister and Amit Shah may join as Finance minister of Cabinet 2.0.
Earlier, former Finance minister Arun Jaitley wrote a letter to PM Modi, that he won't be able to take a position as a minister in Modi cabinet. So with that, it was clear that any new minister will take the position of Finance minister. Even BJP president Amit Shah and PM Narendra Modi went to meet Jaitley to take his health condition.
Let us tell you that BJP Gujarat chief Jitu Vaghani earlier tweeted and informed about Amit Shah's cabinet joining. He tweeted, "Met our mentor Amit Shah to congratulate him for joining the Union Cabinet led by Prime Minister Narendra Modi,".