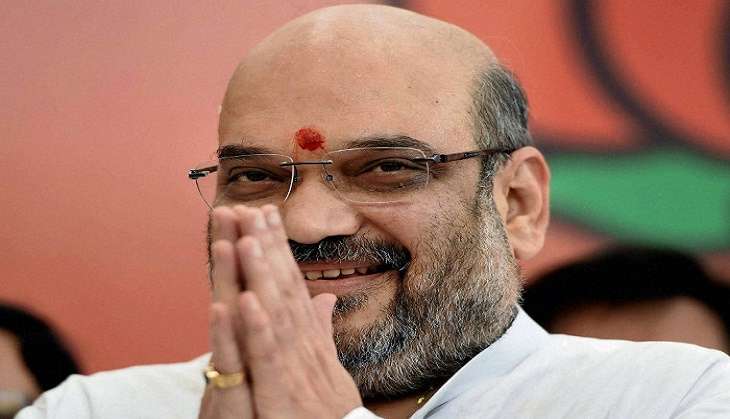 BJP chief Amit Shah has sparked intense speculation with his visit to Gujarat. Shah arrived in Ahmedabad on 5 July.
His visit comes ahead of a reshuffle in the Gujarat Cabinet, which is expected to be announced soon.
According to reports, Shah's visit is an attempt to solve the infighting that the party is allegedly dealing with. Shah chaired a number of meetings, some of which were also attended by Mansukh Mandaviya, Jaswantsinh Bhabhor and Parshottam Rupala, the three MPs from Gujarat who have recently been inducted into the Union Cabinet.
He met several BJP leaders - including Gujarat BJP chief Vijay Rupani and MoS for Health Shanker Chaudhary. Shah also met Bhupender Singh Chadasma, Shankar Chaudhry, senior legislator Babu Jamnadas and other office bearers of the state party.
Discussions involved the political situation in the state as well as solving internal differences by filling in vacancies in the Board, corporations, cabinet and party organisation.
Shah will also hold more meetings and consultations at his residence before he leaves for Delhi on 8 July.