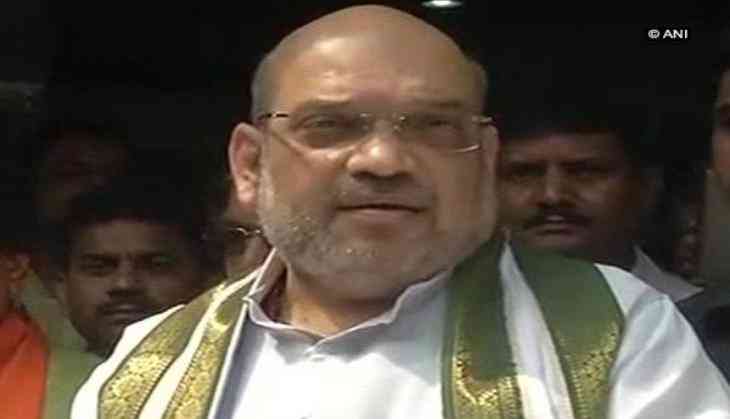 BJP president Amit Shah today had lunch at the house of a BJP worker in north Kolkata's Cossipore.
Shah was given a warm welcome by residents of Lockgate area who blew conch shells, showered petals and performed 'aarti' as he negotiated a narrow lane to reach the house.
He enquired about their well-being and the problems being faced by them.
Shah sat on the floor of Manas Sen's house and had rice, moong dal, potato fry, bitter gourd fry, cauliflower curry, shukto (mixed veg stew) salad, sweets and 'papad', served on a plate made of clay with a banana leaf on it.
Shah was accompanied by BJP national general secretary Kailash Vijayvergiya and state party chief Dilip Ghosh, party national secretary Rahul Sinha and party leader Suresh Pujari.
Sen, who works at a departmental store, said it was an honour for him to host Shah and this would be one of the most memorable days in his life.
Some local residents regretted that they could not meet the BJP president due to the large number of bystanders.
After having lunch, Shah who had arrived here on Monday for a three-day visit, left for the airport.
-PTI