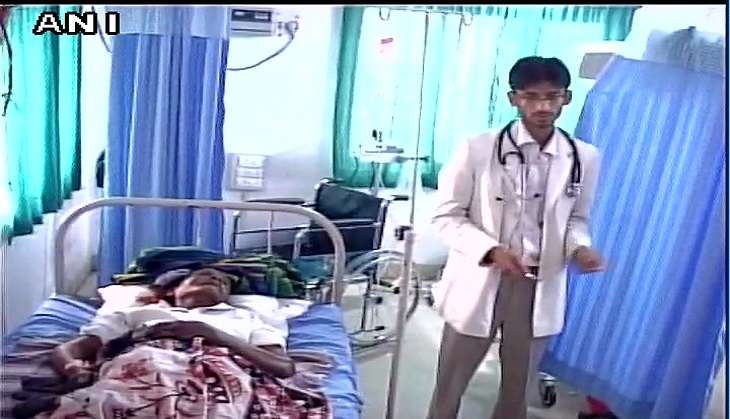 A private hospital in Ranchi is treating patients for free as the country grapples with a cash crunch post the demonetisation of 500 and 1,000 rupee currency notes.
In a surprise move, the government withdrew Rs. 500 and Rs. 1,000 currency notes from circulation at midnight on Tuesday (November 8) in a bid to flush out money hidden from the taxation authorities.
Acknowledging the difficulty of the situation, The Vinayka Hospital and Research Centre announced free treatment for all patients from November 10-13.
Chief Medical Officer of the Vinayka Hospital and Research Centre, Dr. Chandan Kumar Yadav, said saving lives is a priority.
"We are supporting the Prime Minister's step that is the important thing. And the most important thing is that lives matter not money," said Kumar.
"This will go on till 13 November, till the country's economy normalizes a little and till people do not get Rs. 2,000 or Rs. 4,000. I have even put up notices in nearby areas that Dr. Chandan Kumar and Vinayka Hospital will provide everything free from patients' treatment, operation, surgery, ICU, anything. Be it medicines, tests, ECG and X-ray, we are doing it free of cost," he added.
The government's step caught citizens across the country off-guard. With the 500 and 1,000 rupee banknotes no longer valid, people have been braving long queues at ATMs and banks to withdraw new notes or exchange the old ones.
However, with a limit of Rs. 2,000 and Rs. 4,000 on withdrawal and exchange of money respectively, people are struggling to cope with their expenses.
--ANI