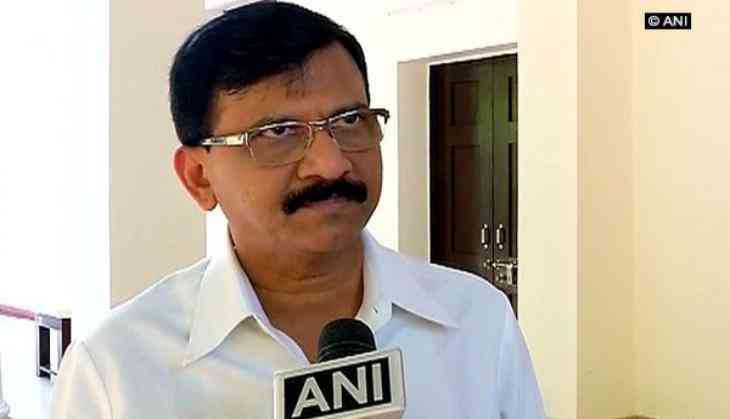 The Shiv Sena on Tuesday tore into the ruling National Democratic Alliance (NDA) Government at the Centre for the recent terror attack on the Amarnath Pilgrims and said nothing would happen by just condemning the incident, and that a stringent action needs to be taken against Pakistan and various terror outfits.
"Nothing will happen by just condemning terror incidents like the one which took place in Anantnag district. The government needs to take stern action against Pakistan and these terror outfits," Shiv Sena leader Sanjay Raut said, in a press briefing, here.
Further stressing on the same, Raut said that even the scrapping of the old currency notes have not reduced the terror activities being carried out in the Valley, as promised by the Central Government.
"The Government had assured that demonetisation will majorly affect the terror outfits in Jammu and Kashmir. But I don't think anything like that has happened. Even the surgical strike carried out by India had not had any impact on Pakistan," he said.
Meanwhile, the mortal remains of the Amarnath Yatra pilgrims, who lost their lives in the attack, were brought to Surat, Gujarat.
Seven people lost their lives and 15 others were injured yesterday when a group of terrorists attacked a bus in Jammu and Kashmir's Anantnag.
The incident occurred at around 8.20 p.m. yesterday between Baltal and Mir Bazar. Reportedly, the bus was neither a part of a convoy nor registered with the shrine board.
The 90th and 40th battalions of the Central Reserve Police Force (CRPF) have been deployed at the spot to prevent further untoward incidents.
People all across the country are condemning the incident, with some even staging protests against Pakistan.
Prime Minister Narendra Modi and President Pranab Mukherjee have also strongly condemned the incident.
J-K Chief Minister Mehbooba Mufti summoned an emergency meeting of her cabinet to review the security situation across the state.
Inspector General of Police (Kashmir Range) Muneer Khan has said that the attack on Amaranth Yatra pilgrims was carried out by Lashkar-e-Taiba (LeT).
Meanwhile, President Pranab Mukherjee and Prime Minister Narendra Modi have condemned the attack in the strongest terms.
The Delhi Police has also issued a high security across the national capital on Tuesday.
-ANI