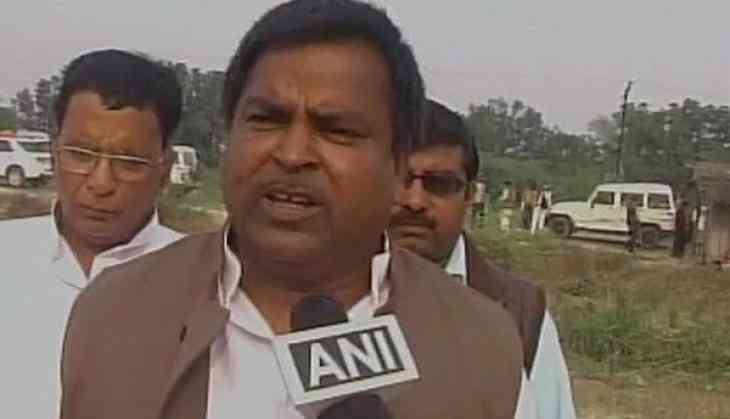 Allahabad HC to frame charges against rape accused Gayatri Prajapati today
The Lucknow bench of the Allahabad High Court today will frame charges against former Uttar Pradesh Minister Gayatri Prajapati in an alleged rape case.
On June 28, Samajwadi Party chief Mulayam Singh Yadav met rape accused Prajapati at the Lucknow District Jail and asserted of a 'false campaign' being carried out against him.
"False campaign is being carried out against Gayatri Prajapati. He is being targetted as if he is a terrorist," Mulayam had said.
Mulayam further said he would meet the Director General of Police (DGP) and complain in this regard.
The former Uttar Pradesh chief minister even questioned that about the possibility of a case of rape "when the woman did not even visit Prajapati's house."
Earlier in February, a police complaint was filed against the former minister and six others in the case following the apex court's order.
The Uttar Pradesh Police had also filed a non- bailable warrant against the former minister and six others for the same.
Giving no relief to co-accused in the Prajapati rape case, the Supreme Court earlier on May 4 asked Vikas Verma to surrender before the court within two days.
Prajapati and the two accused were granted bail by the trial court earlier.
However, the Allahabad High Court dismissed their bail order, which was then challenged by the accused in the apex court.
Prajapati was arrested on March 15 from the Aashiyana area in Lucknow by the Uttar Pradesh Special Task Force (STF).
On May 12, the Lucknow bench upheld it's earlier decision to not grant bail to Prajapati, and arrest warrants were issued against Prajapati's aides Pintu Singh and Vikas Verma, in connection with the rape case.
The Samajwadi Party leader, who was also accused of allegedly raping the girl's mother, evaded his arrest for nearly a month before he was arrested.
On June 2, the Lucknow Police Special Investigation Team (SIT) filed a charge sheets in the court against former Prajapati in this matter.
-ANI