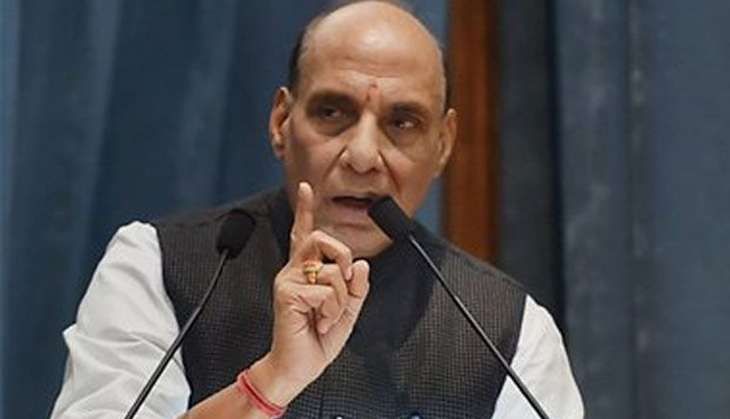 Home Minister Rajnath Singh chaired an all-party delegation meet, in the national capital to assess the Jammu and Kashmir situation and find a solution for restoring peace in the Valley, on 7 September.
Asserting that there can be no compromises on issue of national sovereignty, the all-party delegation appealed to the Centre and the Jammu and Kashmir government to initiate dialogue with "all stake holders".
Referring to the ongoing unrest in the valley for over two months now, the all-party delegation that had visited Kashmir last week, affirmed that there was no place for violence in a civil society.
"Members appeal to the people of the state to shun the path of violence & resolve all issues through dialogue and discussion. Delegation feels there's no place for violence in a civilised society, there can be no compromise on issue of national sovereignty," Minister of State Jitendra Singh told the media.
Over 70 people have been killed and several left injured in the unrest that was triggered a day after Hizbul Mujahideen commander Burhan Wani was killed in an encounter with security forces on 8 July.
Ahead of the all-party meeting, Home Minister Rajnath Singh held a crucial meeting in New Delhi on 6 September, which was attended by Finance Minister Arun Jaitley, BJP President Amit Shah, Minister of State in PMO Jitendra Singh and Party General Secretary Ram Madhav.
The meeting came close on the heels of the Home Minister's return from Jammu and Kashmir after wrapping up his two-day visit to troubled Kashmir.