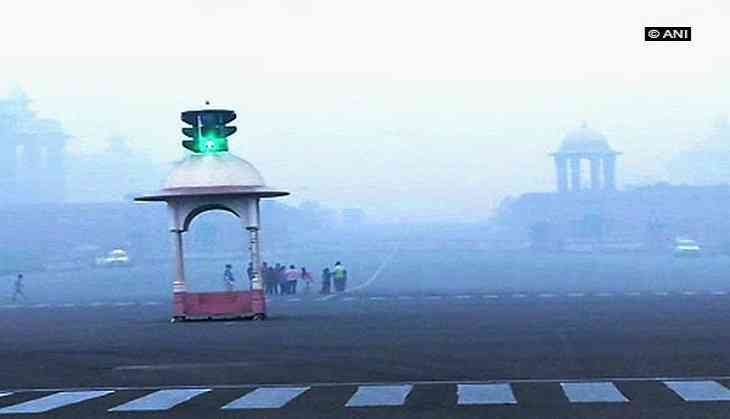 'Delhi to become gas chamber again'
As stubble burning has begun in Punjab, the Air Quality Index (AQI) in the Delhi-National Capital Region (NCR) has deteriorated on Sunday after the city briefly recovered from the extensive pollution in last few weeks.
After the neighbouring states like Punjab and Haryana began the stubble burning, the Air Quality dipped as low as 699 on Saturday, which is way more than hazardous level as per System of Air Quality and Weather Forecasting Research (SAFAR).
The strike of East Delhi Municipal workers amidst the rising pollution has given a swift revamp to the worsening situation of the pollution level, and Delhi is again progressing towards becoming a state which might top the chart of most polluted cities in world.
The Air Quality Index is a number which stimulates how polluted the air quality currently is or how much polluted it can become in the near future. An AQI between 0-50 is considered good, 51-100 satisfactory, 101-200 moderate, 201-300 poor, 301-400 very poor, and 401-500 severe.
The Arvind Kejriwal led AAP has criticized the central and the Punjab government for not maintaining a check on the stubble burning. Some farmers have reportedly said that they have got no other choice or option other than stubble burning as their 'crops loan' has still not been waived.
We have been pursuing with Central Haryana and Punjab govts, yet no concrete action has been taken. Farmers again helpless. The entire region including Delhi will again become gas chamber. People will again face difficulty in breathing. This is criminal. https://t.co/SDyXLTDvnc

— Arvind Kejriwal (@ArvindKejriwal) October 12, 2018
The state's nodal officer for the anti-stubble burning campaign KS Pannu says to deliver the machines, the agriculture department is working to complete the job before the beginning of the paddy harvest season.
Delhi High Court, in a judgement two years ago had observed, that 'Delhi has become a gas chamber and it has become pretty hard to even breathe.'
Also read: #MeToo: BCCI CEO Rahul Johri accused of sexual harassment; CoA issues notice seeking clarification