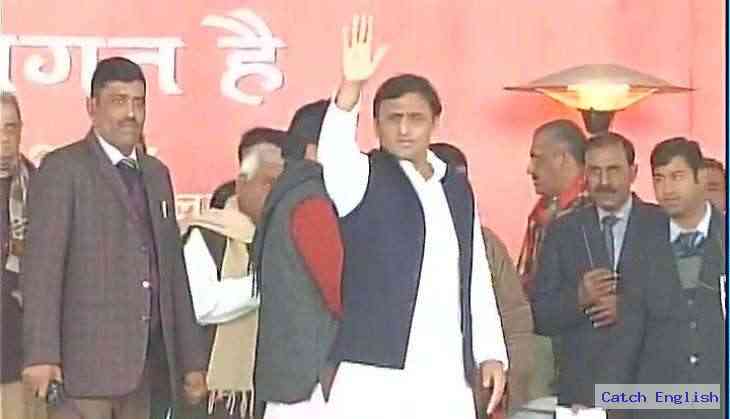 Uttar Pradesh Chief Minister Akhilesh Yadav on Tuesday took a dig at Prime Minister Narendra Modi for questioning the development work in the politically crucial state, while appealing the public to help the Samajwadi Party win the elections.
"They are questioning our work and saying that we haven't done and development work here. Prime Minister Modi has raised question over metro service in Uttar Pradesh. I would like to ask him in which metro he wants to commute first, Ghaziabad, Noida or Lucknow," Akhilesh said while addressing a rally in Hardoi.
Highlighting the infrastructure and road construction work in the state, Akhilesh further hit out at the Prime Minister saying that the latter must walk on the roads that they have constructed.
"Whoever will walk on that road, would definitely vote our party even Prime Minister," he added.
Asserting that his government would bring development not only in Uttar Pradesh but in the entire nation, Akhilesh added that SP-Congress alliance would form government in the state with full majority.
"Questions were being raised over Congress-Samajwadi Party alliance but now the confusion has been ended and we have formed a strong friendship with Congress," he said.
Earlier in the day, while addressing a rally in Kannauj, Akhilesh alleged that the Bharatiya Janata Party (BJP) misled the nation and ruined the economy of the country.
Around 63 percent voters turn out was recorded in the first phase of the Uttar Pradesh polls which was held on 11 February.
The second phase of the polls will be held on 15 February.
-ANI