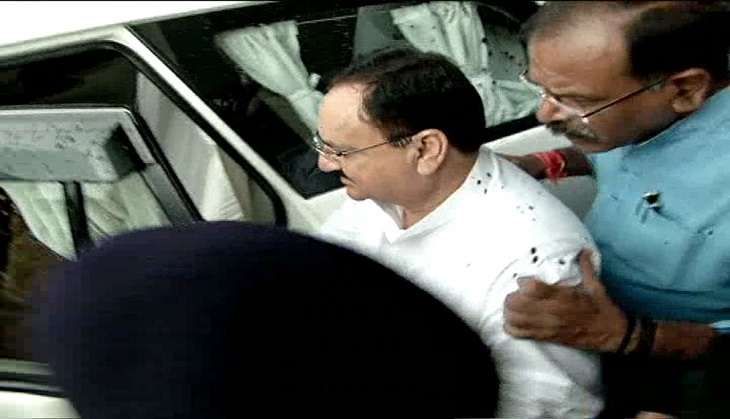 Students of All India Institute of Medical Sciences (AIIMS) Bhopal threw ink at Union Health Minister JP Nadda during his visit to the campus on 17 September.
Nadda's motorcade was met by a group of protesting students who raised slogans against him.
Two MBBS students were injured during the protest after they were hit by a car. The accident occurred when Nadda's driver hastened to move the car after the Union Minister was attacked with ink. The injured students were identified as Ujjwal and Anjali.
According to reports, more than 50 medical students had gathered in protest and the police had to use mild force to disperse them as they tried to block the health minister's car. The students have been protesting to draw attention to the fact that half the departments of AIIMS Bhopal aren't functional even after 13 years.