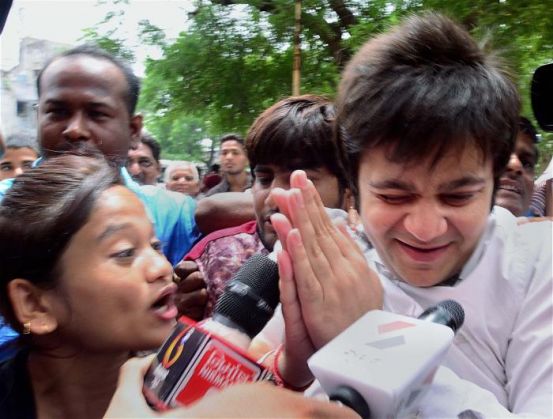 A Gujarat court has sentenced Vismay Shah, prime accused in 2013 BMW hit-and-run case to kill
The 2013 BMW hit-run-case- a backgrounder
On 24 February 2013, a BMW car which was allegedly being driven by Vismay Shah had rammed into two youths on a bike near Premchandnagar in Ahmedabad , killing them both.
Vismay Shah was reportedly driving the case at a speed of 110 kmph and rammed into a motorcycle near Lad Society, killing Shivam Dave, 25, and Rahul Patel, 21.
Investigators said that the car screeched to a halt after dragging the bike for about 35 metres before ramming into a tree. A youth came out of the car, apologised and got into a car driven by a girl and fled from the spot.
Shah managed to flee from the spot but surrendered before the police after a few days following mounting pressure from investigating agencies.