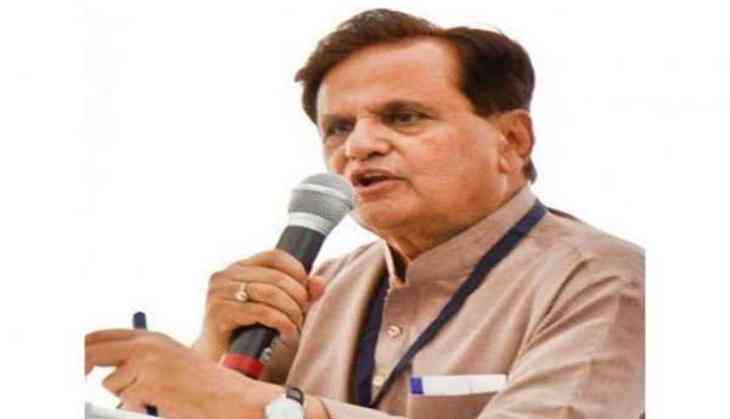 Congress leader Ahmed Patel, who retained his Rajya Sabha seat after polls in Gujarat on August 8, on Thursday said that the win has boosted the morale of the whole party.
Speaking to the media, the Congress MP added that this is not just a joyous moment for him, but for the whole Congress party.
"The Congress cadre is so happy with this victory. This is a win for our democracy as well," he said.
Senior Congress leader Ahmed Patel retained his Rajya Sabha seat by winning 44 votes.
Voting for the three Rajya Sabha seats was conducted on Tuesday. Bharatiya Janata Party (BJP) national president Amit Shah and Union Information and Broadcasting Minister Smriti Irani are other two candidates who won.
After the victory, Patel yesterday alleged that the election exposed the "personal vendetta and political terror" of the BJP.
"BJP stands exposed of personal vendetta and political terror. People of Gujarat will give them a befitting reply in this year's election," he tweeted.
He also thanked the Congress leadership for giving him the opportunity to fight this election and also lauded the MLAs who voted in his favour.
"I thank my party leadership for giving me this opportunity & all my party workers & colleagues whose relentless handwork made this possible. I want to thank each & every MLA who voted for me despite unprecedented intimidation & pressure from BJP. They voted for an inclusive India," Patel said in a series of tweets.
-ANI