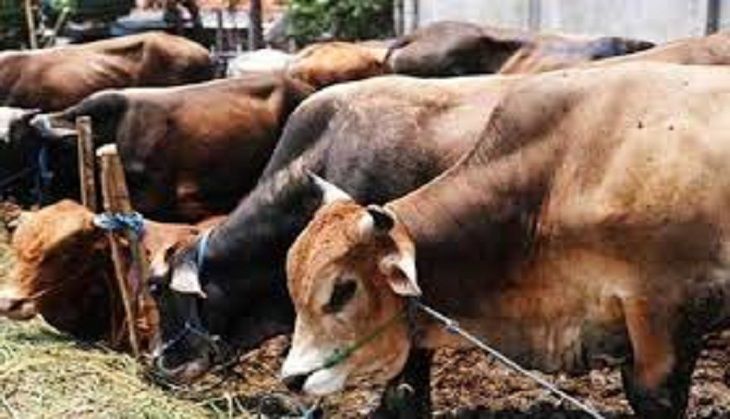 With Bakri Eid approaching in a few days, the Haryana police have been assigned a special task: They have been directed to collect biryani samples from meat sellers to check for beef.
According to reports, cops in the Muslim-dominated Mewat region have been asked to go collect biryani samples to curb beef smuggling and slaughtering.
The directions to the Mewat Police have been given by the Gau Sewa Aayog chairman Bhani Ram Mangla and Cow Protection Task Force in-charge, Deputy Inspector General of Police, Bharti Arora, The Hindu reported.
Reports suggest that this move comes after complaints emerged that vendors are apparently mixing beef with rice to conceal the presence of the former.
"According to the complaints we received, the vendors are mixing a little rice with the meat to camouflage it," Ayog chairman Bhani Ram Mangla told ToI.
The vendors will reportedly be booked immediately if they were found selling beef.
Last year, the Haryana government passed the Gauvansh Sanrakshan and Gausamvardhan Bill, 2015, which bans the slaughtering of cow and sale of beef in the state. The legislation has set an imprisonment for not less than three years and the same may range up to 10 years, if anyone is found slaughtering cows or selling beef, along with a fine of up to Rs 1 lakh.