Somi Das
| Updated on: 10 February 2017, 1:50 IST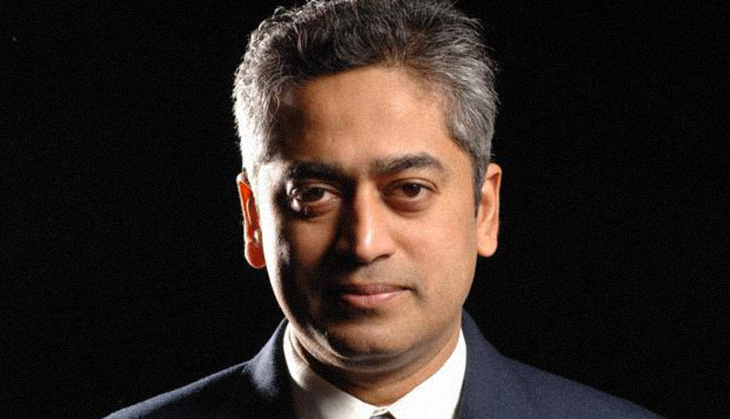 Increasingly, journalists, who are supposed to report news are becoming fodder for news. The recent example being the so-called Agusta Patrakar scam-- a twitter hashtag that trended after reports of about 20 Indian journalists being managed by Agusta Westland middleman Cristian Michel emerged.
While through different media sources we gather that apparently a huge amount - to the tune of 6 million euros - was given to Michel to stop these influential reporters from writing anything hostile against the company, we don't really know who these journalists are. In the absence of facts, speculations often takes over.
And since Twitter is the hub of such speculations, naming people without the fear of consequences becomes so much easier. For the last few days journalists like Barkha Dutt, Sagarika Ghosh and Rajdeep Sardesai have been incessantly targeted for allegedly being #AgustaPatrakars.
Barkha, Rajdeep, Sagarika, Ashish Khetan and Rana Ayyub are some of the #AugustaPatrakar. Every Indian knows this. #UPAChopperScam

— Akshay Sharma (@axy007) April 28, 2016
Barkha's old tweets from February 2013 were pulled out to apparently show their "soft stand" on the issue.
#AugustaPatrakars
This Tweet courtesy: @goyalsanjeev pic.twitter.com/ZJlPM3qLbv

— Tufail Ahmad (@tufailelif) April 29, 2016
On Saturday, however the whole #AgustaPatrakar bashing game took a very nasty turn. Sardesai left Twitter after some abusive DMs with his name started doing the rounds on the microblogging site.
Sardesai was one of the top trends on the microblogging site today. Some Twitter trolls alleged that the journalist had personally DMed them as they questioned his integrity. A website, OpIndia, reported the story, sharing screenshots of the abusive DMs from Rajdeep to some Twitter users.
When @kaustubhsumbre sent me DM of Rajdeep Sardesai.. I didn't RT as I couldn't believe it's true. Truly Disgusted pic.twitter.com/7gGcMoHqnV

— shilpi tewari (@shilpitewari) April 30, 2016
Catch spoke to Sardesai about it. He said: "Now they are photoshopping pictures to prove their point. All I can say is that I have not sent anyone any abusive messages."
Before disabling his account he tweeted: "How low will some people stoop? Hack my account? Put out false messages? When will this end? Time to disable his account. Enough is enough."
Interestingly, Manu Pubby, formerly with the Indian Express and now with the Economic Timesandthe one who broke the VVIP scam story, tweeted that there was no such list of journalists who have allegedly taken money from Michel. Pubby also clarified that the Tweets from Dutt's timeline from 2013 were not connected to the 2010 VVIP Chopper Scam but the "Agusta Delhi police chopper bid, not the VVIP which never went through".
Please be very cautious. There is NO list of journalists on the VVIP chopper case. Unless Christian Michel is caught https://t.co/h1x7xtTKdy

— Manu Pubby (@manupubby_ET) April 30, 2016
mage guru Dilip Cherien also sounded the alarm about a "totally fake" list of #AgustaPatrakar doing the round on Whatsapp. Sagarika Ghosh, journalist and Sardesai's wife tweeted: "A company sinks a whopping 50 cr on journalists for a defence transaction? Have we all gone nuts?"
It is still not clear if #AgustaPatrakar is a figment of Twitter's imagination or a real indication of unethical journalism.
The mainstream media refrained from reporting widely on this angle, mainly because the journalists' names are not public. Except for Times Nowwhich aired a full-blown debate on the issue with editor-in-chief Arnab Goswami calling it the Agusta Patrakar scam and India.com talking about Finmeccanica inviting Indian journalists on a fully paid tour to Italy.
However, as Twitter is free from all rules and ethics of journalism, it is so much easier to target individuals merely on the basis of speculation, on this platform. Sardesai is the second journalist to have quit Twitter after NDTV's Ravish Kumar with a short span of time.