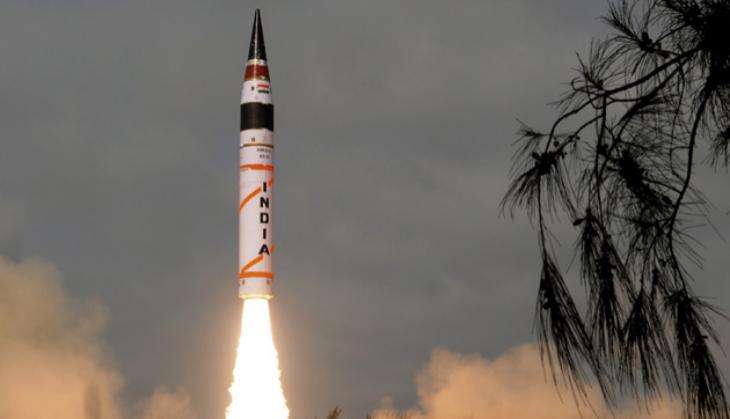 On Monday, India test launched its indigenously developed 'Agni-5', an intercontinental surface-to-surface nuclear capable ballistic missile from the Wheeler Island off Odisha coast.
'Agni-5' is the most advanced missile launched by India so far. It has new technologies incorporated with it in terms of navigation and guidance, warhead and engine.
The indigenously-developed surface-to-surface missile, Agni-5, is capable of striking a target more than 5,000 km. It is about 17-metre long, two-metre wide and has launch weight of around 50 tonnes. The missile can carry a nuclear warhead of more than one tonne. It is the fourth developmental and second canisterised trial of the long range missile.
While the first test was conducted on April 19, 2012, the second test was carried out on September 15, 2013, and the third on January 31, 2015 from the same base.
- ANI