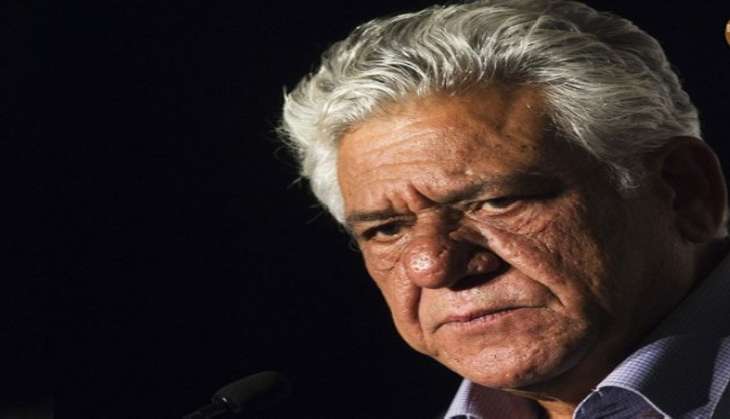 Actor Om Puri who drew flak from all quarters after his remark on Indian soldiers ("Who had asked the soldiers to join the army? Who told them to pick the weapons?") said on Wednesday, "I might quit altogether. I've received an offer from Canada for three months - from January 2017 - which I plan to take up. I got the offer just the other day."
The actor's comments on national television (on 4 October) had virtually turned him into a real life villain. He of course apologised for his "insensitive" comment and pronounced himself guilty, requesting the government to not just put him behind bars where he would enjoy his free meals but to allow him do something for the betterment of society.
Also Read: Anupam Kher lashes out at Om Puri for insensitive comment on Indian Army
In fact, when a campaign 'boycott Om Puri' was carried out against him, Puri was quoted by
DNA
India, saying, "Let them boycott my films. Earlier they've spoken of boycotting
Shah Rukh Khan
and Salman Khan's films. But those wanting to stop films featuring me should know that's not me on screen, that's a character. A better option of showing their anger towards me would be to spit on and tear my posters. But when you try to harm films you harm a lot of other people who haven't offended you in any way."
In the report, Puri was quoted saying, "I'll never participate in a television debate again. If you want to discuss national issues with me, come and talk face-to-face, one on one. They asked me a question. I was answering. In the middle of my answer they asked me about soldiers and in irritation I said what I did. It was wrong. Terribly wrong of me to disrespect our soldiers. I pronounce myself guilty. Just saying I am sorry is not enough. Let the government decide my punishment. But I'd implore them to not just put me in jail where I will sit around eating free meals. Let me do something for the betterment of society."
Also Read: Uri attack: Naik Rajkishor Singh succumbs to injuries; death toll rises to 20
According to the report, Puri wants to visit the Uri martyrs' families. He said, "Let the current emotions settle down. Let them get out of this stress situation. Then I'll not only visit the soldiers' families I'll also give whatever I can for their children. I want to assume the role of the soldiers' children's uncle. I want to become a part of their family."
About banning Pakistani artistes in India, the actor said, "People in our country are angry. Let the Pakistanis stay away for a while. But the Indian government is quiet over the issue. If my government is silent on the issue, what can I say? Let the Indian government decide to send back all artistes, entrepreneurs and people visiting their relatives from Pakistan. Ask them to pack up and leave in 2-3 days, but how will you round up all the Pakistanis in India and drive them to the airport?"
Also Read: Surgical strikes on terror launch pads across LoC; Pak calls it unprovoked firing
The actor also praised India for the surgical strike and said, "For the first time an Indian government in power showed Pakistan that it can undertake a practical battle operation. Earlier in spite of repeated terror attacks we had done nothing. This is the first time we have attacked, and attacked keeping in mind that no civilians are hurt."