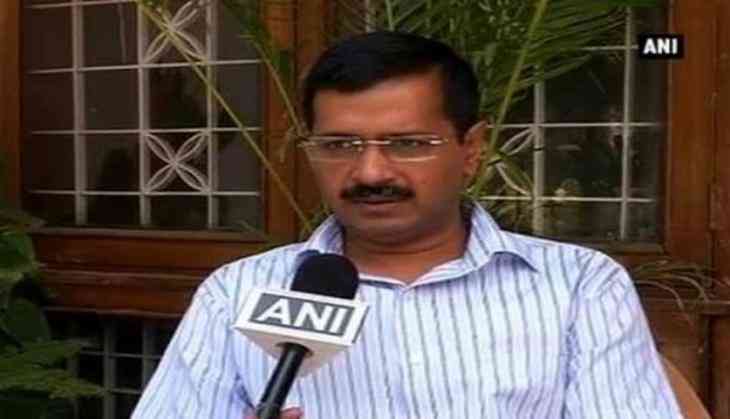 Delhi Chief Minister Arvind Kejriwal (ANI)
Despite facing huge backlash and criticism over apologizing to former Punjab Minister Bikram Singh Majithia, Delhi Chief Minister Arvind Kejriwal now apologized to Union Minister Nitin Gadkari and former Union minister Kapil Sibal for making allegations against them. Both of them had filed a defamation cases against Kerjiwal.
Arvind Kejriwal and Nitin Gadkari also filed a joint application for seeking of withdrawn of the defamation case in Delhi's Patiala House Court on Monday, 19 March.
Sibal's Son and Lawyer Amit had filed a defamation suit against Delhi CM Arvind Kejriwal for alleging that Kapil Sibal had a conflict in seeking to revise a tax demand on telecom major Vodafone.
"I have nothing personal against you. I regret the same. Let us put the incident behind us&bring the court proceedings to a closure. I suggest we should put our energy to serve the people of this country in the spirit of mutual respect," said national convener of Aam Aadmi Party Kejriwal in his apology letter to Gadkari.
"Both of us are in public life belonging to different political parties. I made certain statements without regard to its verifiability, which seem to have hurt you and therefore you have filed a defamation case against me," the letter, which dated 16 March, further reads.
Recently, Kejriwal has faced revolt from his own party when he apologized to SAD leader Bikram Singh Majithia and withdrew the statement that he had made on the latter regarding the drug trafficking. He had alleged that the former Punjab minister is involved in drug trafficking. Majithia had slapped defamation case against Kejriwal and two APP leaders Sanjay Singh and Ashish Khetan. In the aftermath, more than one dozen AAP MLAs threaten to quit the party and one of its allies Lok Insaaf Party broke ties with the APP.