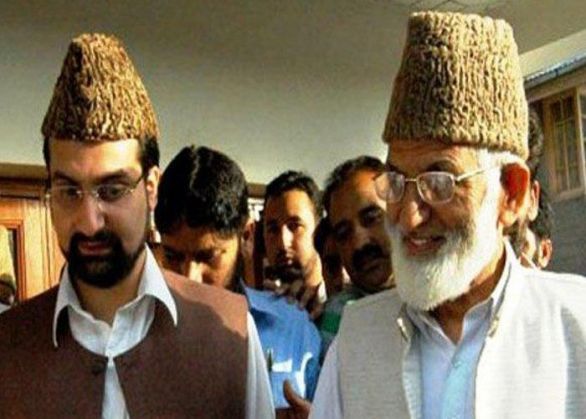 Hours after being placed under house arrest and facing severe criticism for detaining the separatist leaders ahead of NSA talks, the J&K government has now released all the separatist leaders.
Earlier today, the separatist leaders were told that they would remain under detention till 24 August.
Ayaz Akbar, spokesperson of All Parties Hurriyat Conferences said that they are confused with the government's decision, questioning that he said that after an hour's detention, the police have now released all the leaders. Adding on he said that the police has lifted the cordon around the house of Mirwaiz Umar Farooq and now there are no restrictions. We don't know why the decision has been taken.
Read More: Modi outmanoeuvres Pakistan, puts Hurriyat leaders under house arrest