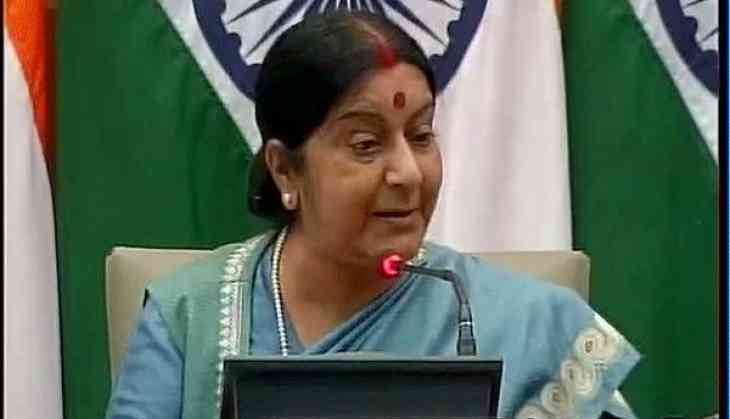 The two Sufi clerics of Delhi's Hazrat Nizamuddin Dargah, who are returning from Pakistan, will today meet External Affairs Minister Sushma Swaraj.
Amir Nizami, son of one of the clerics, said they will be picking them from the airport and will go to Hazrat Nizamuddin Dargah to seek blessings of the Allah. They will then meet their family members.
'I would like to thank the Indian Government, Prime Minister Narendra Modi, Sushma Sawarj and Rajnath Singh. We are very happy that our government made their efforts in helping them to return,' Nizami told ANI.
Swaraj had yesterday stated that she spoke to Syed Nazim Ali Nizami, one of the missing clerics, in Karachi and was assured they were safe and would be back to Delhi on Monday.
'I just spoke to Syed Nazim Ali Nizami in Karachi. He told me that they are safe and will be back in Delhi tomorrow,' Swaraj tweeted.
The two clerics surfaced in Karachi and told that they had gone to meet their devotees in interior Sindh, where there was no phone connectivity.
The clerics, identified as Syed Asif Ali Nizami and his friend Nazim Nizami, belong to Delhi's Hazrat Nizamuddin Dargah.
Syed Asif Ali Nizami is the head priest of the Dargah.
The duo had travelled to Pakistan to visit their relatives in Karachi and then embarked on a pilgrimage to Lahore.
One of them went missing in Karachi and the other in Lahore, reports claimed.
The Indian authorities had raised the issue with the Pakistan Foreign Ministry seeking its help in tracing their missing citizens.
-ANI