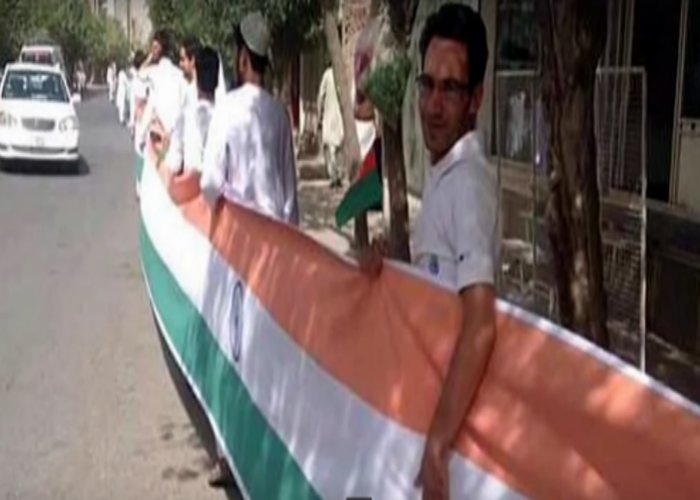 India's major reconstruction project of Salma dam in Afghanistan is nearing its completion. Also water has started filling up its reservoirs delighting the Afghans.
Filled with joy after hearing the news of the construction work almost complete, thousands of Afghans on 13 August expressed their gratitude by visiting the Indian consulate and presented flowers to the officials present there.
The proud moment was when the Afghans carried a 100 metre long Indian flag, along with their own national flag on the streets of Afghanistan as a thanksgiving gesture. The Afghans could be seen filled with exhilaration, they took out processions, sang Bollywood numbers just to thank India enough for its efforts.
India's help
India aided the reconstruction of Salma Dam built across the Harirud River at Chist-e-Shariff in Herat province, at a cost of over Rs1,400 crore.
It is expected that the dam will generate 42 Mega Watt of power, besides irrigating 75,000 hectares of land.
The Minister of Energy and Water of Afghanistan has proposed that the Salma dam should be renamed as Afghanistan-India Friendship Dam.
India is the largest regional donor for Afghanistan; in 2014, US $2 billion was earmarked as development aid.
Even the Afghan Parliament Building is being constructed with Indian assistance.